Joiner born and raised in UK told to leave country by Home Office
Shane Ridge, who has an Australian-born mother and British father, was told he does not have British citizenship.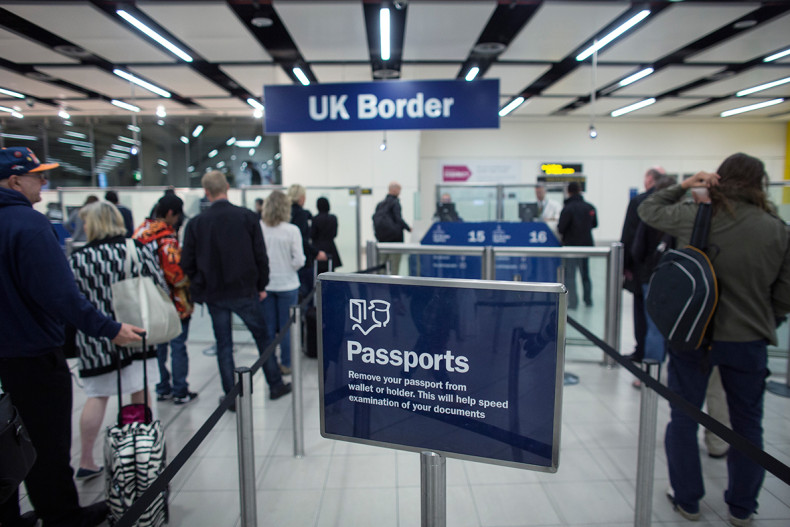 A 21-year-old joiner who was born and raised in the UK has reportedly been told to leave by the Home Office, despite having a British father.
Shane Ridge, who has an Australian-born mother and British father, went to school in the UK, voted in the recent general election and even pays income tax. But a week ago, he said he received a "terrifying" letter from the Home Office telling him that he had "no lawful basis to be in the UK".
"It's surreal. This is the only letter I have every received in relation to me having to leave the country. It just came through my letterbox out of the blue," Ridge told Express.
"The last bit scared me the most - 'leave the UK voluntarily'. I'm speechless - I don't know what I can say," he added.
According to Express, Ridge's mother was born in Australia during a family holiday but has lived in the UK since then and holds dual citizenship for both countries. Meanwhile, Ridge's father is a British citizen.
Since Ridge's parents never married, he does not have an automatic right to citizenship and must apply for his "right of abode". UK law dictates that if a child is born before July 2006, the father's British nationality will only automatically pass down if he is married to the child's mother at the time of the birth.
"I received the letter from Immigration Enforcement saying they were going to revoke my driving licence and I should leave the UK voluntarily or face a £5,000 fine," Ridge said.
He continued: "I'm confused and worried that I'll have to leave my entire family behind and move to a country that I don't know.
"I don't understand it because I was born in the UK. I did my GCSEs here, I've worked for six years, I pay tax and national insurance," he said. "Me and my girlfriend rented a house, I vote, I use the NHS and opened a bank account without any problems, ever."
Ridge said that nothing was flagged until he tried to apply for a British passport last year to go on holiday with his girlfriend and was denied. Express reported that Ridge later applied for and was granted an Australian passport.
Now, Ridge will be forced to apply for both British citizenship and right of abode. "It's terrifying," he said. "My parents keep telling me everything will be fine but I'm really scared. My girlfriend, Jodie, isn't happy. Everyone is in shock and wondering how this can possibly happen."
In a statement to Express, a spokesman for the Home Office said: "The Home Office has been in regular contact with Mr Ridge and advised him on how to go about his application."
Ridge's case comes just a week after the Home Office sent letters to 100 EU nationals wrongfully threatening deportation. The government said it was "urgently" investigating why the letters were sent to people who have a right to live in the UK.