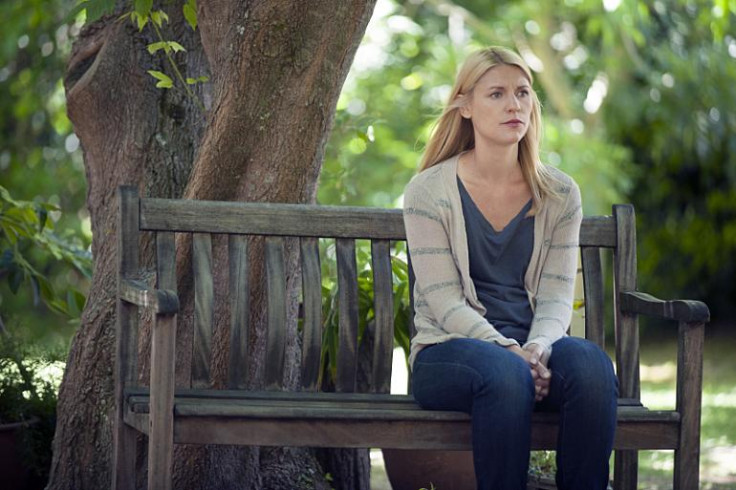 Homeland season 4 finale was an emotional affair what with the CIA team back in the United States after the embassy attack in Islamabad, Saul's abduction by terrorists, and the recent passing of Carrie's father, Frank Mathison (James Rebhorn).
The story-line was written because the actor who played Frank in real life passed away earlier this year.
Episode 12 titled, Long Time Coming featured an elaborate funeral scene of Frank Mathison, and after hour-long seasons of intense sexual tension, Quinn (Rupert Friend) and Carrie (Claire Danes) finally kissed, and expressed their feelings, only to be torn apart.
Carrie and Quinn romance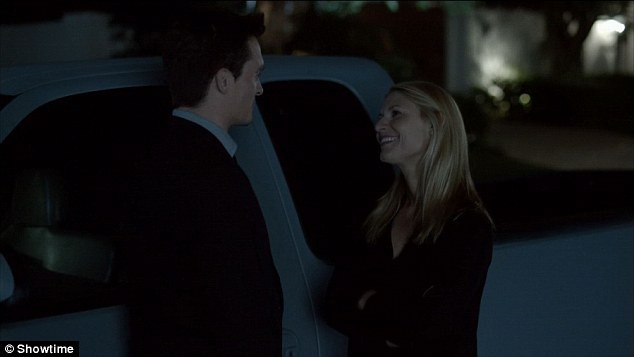 The December 21st finale saw Carrie finding comfort in Quinn after her father's demise.
After a long kiss and hug, Carrie immediately has second thoughts, and tells Quinn she knows she'll "just f–k this up."
Quinn reassures her: "I've seen you at your worst. You want out too, We get out together."
In the finale, Carrie's mother returns after abandoning her family 15 years ago. Carrie also finds out that the reason she left was because she had cheated on Frank and was pregnant.
Meanwhile, Quinn is approached to head a new mission, and since Carrie has made it clear that she is not ready to commit just yet, he decides to go.
After Carrie speaks to her mother, she realises she can commit, and that she and Quinn can make it, but when she calls him, the line has been disconnected.
Carrie storms into Dar Adar's (F Murray Abraham) house and he reveals to her that he is on a mission to Syria, then Iraq, which implies he is off the grid.
Quinn has also left a letter addressed to her just in case he doesn't make it back.
Dar Adal and Saul's deal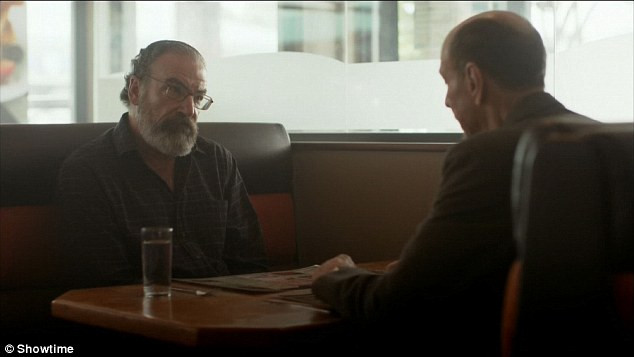 In episode 11, Carrie sees Dar in Haqqani's car, and she immediately tells Saul about the possible betrayal, and he asks her to keep quiet about the incident.
Saul meets Dar and the Black Ops Director tells him about the deal he made with Haqqani - in return for his safety he has guaranteed that he will not harbour any terrorists in Afghanistan.
Saul tells him their conversation is basically sedition, but Dar has a trick up his sleeve.
His deal with Haqqani also included getting back Saul's tape from when he was Haqqani's prisoner, the same tape Saul believed could end his career if it got out.
When Carrie barges into Dar's house looking for Quinn, she threatens him by saying that he will go to the press, and leak the news that he is working with Haqqani.
Dar tells her about the deal he has cut with the terrorist and Carrie tells him that making a deal with Haqqani disgraces every person from the embassy that Haqqani killed and that "Saul would spit in your face" if he found out.
But when Carrie sees Saul outside on the porch at Dar's house, she realises the betrayal and storms off.
Is Saul and Carrie's relationship strained beyond repair?
Also, the kiss between Quinn and Carrie led to nothing between the couple as Quinn shipped off for another Black Ops mission.
But Carrie did finally realise that she was ready to be with him, which is a sign that she will not give up on Peter in season 5.
Will Carrie and Quinn get their happy ending in season 5?
We will have to wait till next year.