Homeless Children in US Reaches All-Time High of 2.5 Million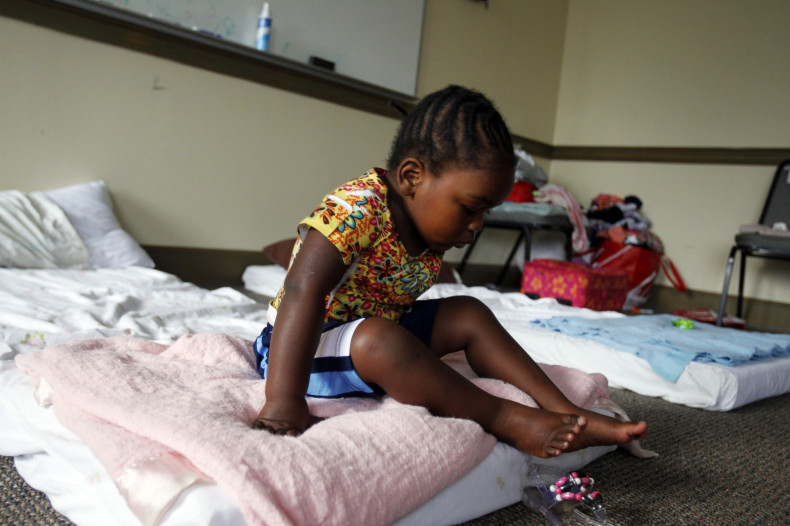 The number of homeless children in the United States has increased in recent years, amounting to one child in every 30, according to a new report.
"America's Youngest Outcasts" was issued by the National Centre on Family Homelessness (NCFH) and calculated that nearly 2.5 million were homeless at some point in 2013.
Child homelessness increased by 8% nationally from 2012 to 2013, with the problem extremely severe in California. The state has one-eighth of the US population but accounts for more than one-fifth of the homeless children, amounting to nearly 527,000.
"The same level of attention and resources has not been targeted to help families and children," Carmela DeCandia, director of the national centre and a co-author of the report said in an AP report. "As a society, we're going to pay a high price, in human and economic terms."
Shahera Hyatt, director of the California Homeless Youth Project, said terms like "couch surfing" and "doubled-up" often mask homeless teens "exchanging sex for a place to stay or staying someplace that does not feel safe because they are so mired in their day-to-day survival needs."
The report included an index ranking the states on the extent of child homelessness, efforts to combat it, and the overall level of child wellbeing. States with the best scores were Minnesota, Nebraska and Massachusetts. At the bottom were Alabama, Mississippi and California.
"It's often one family living in extreme poverty going to live with another family that was already in extreme poverty," Hyatt explained. "Kids have slept in closets and kitchens and bathrooms and other parts of the house that have not been meant for sleeping."
Mississippi has 26,000 children living without a stable home. DeCandia, director of the NCFH explained that only focusing on children living in shelters misses the bigger picture of homelessness in Mississippi. "Most families who are homeless are not on the street. There is a very small population of what we call 'unsheltered' homeless,"
Many homeless children are very young. "More than half being under age six. The impact of that level of instability, moving around, not really having a stable home can really have quite long term effects on their development," DeCandia added.
Counter measures to guard against child homelessness include more affordable housing, education and employment opportunities for homeless parents, and specialised services for mothers made homeless due to domestic violence, stated the NCFH.