Eastern European immigrants have been evicted from a London camp they set up in the heart of London's millionaire's playground Park Lane.
Twenty-three rough sleepers were removed from the encampment by the Metropolitan Police and Westminster City Council.
Fourteen of the homeless immigrants agreed to return to their home country, while a further nine will be issued with immigration papers requiring them to leave within 30 days.
The camp had been set up much to the annoyance of local residents and businesses based at the exclusive W1 postcode.
The area is home to some of the captial's plushest five-star hotels, including The Dorchester and Grosvenor House hotel. The average price of a house on Park Lane itself is more than £5.5 million.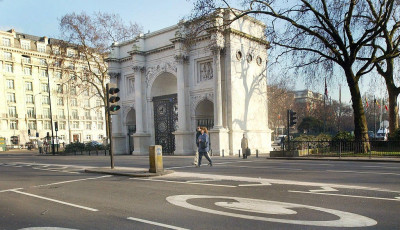 There are a number of individuals believed to be sleeping rough at Marble Arch against whom police are building evidence against for anti-social behaviour orders (ASBOs).
As a result of legislation brought in on 1 January, any European who is removed or voluntarily returns home having been found not exercising their treaty rights, will be unable to re-enter the UK within 12 months of removal.
The removal of the immigrants came as police and council wardens targeted anti-social behaviour linked to rough sleepers in hotspot areas.