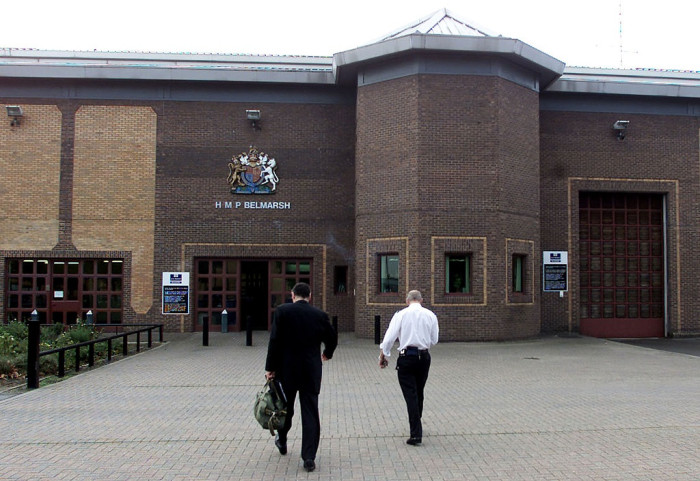 A homeless man due to stand trial over the attempted murder of two schoolboys aged 12 and 13 in a quiet road in Havant has been found hanged in a cell at Belmarsh Prison.
Richard Walsh, 43, was due to appear after attacking the two boys - who cannot be named for legal reasons - when they wheeled their bikes close to his tent at the junction of Eastleigh Road and Southleigh Road in Havant last month.
Both boys were seriously injured in the attack, the older boy being flown by air ambulance to Southampton General Hospital where he underwent life-saving surgery.
The younger of the two boys was taken to Queen Alexandra Hospital in Cosham then transferred to the Southampton hospital.
Walsh was due to attend Portsmouth Crown Court on Monday 20 July to face a number of charges including attempted murder, assault and the theft of a bicycle.
Stephen Parish, prosecuting, told the court: "Information has been received from Belmarsh prison to the effect that the defendant passed away at 11.06 yesterday, the 19th of July when he was found hanging in his cell.

"The coroner has been notified, there's no death certificate as yet."
The father of the injured 13-year-old said: "My son only came out on hospital on Friday afternoon.
"He still can't walk and doctors say he has a long way to go.
"It's had a tough impact on us all. We will try to get him right but even if he does make a recovery physically, there is what is left emotionally.
"I don't want him going out to play and looking over his shoulder but that's what I'm afraid will be the case.
"It's very difficult to take that he's not going to get justice for what he's been through."
A Prison Service spokeswoman said: "HMP Belmarsh prisoner Richard Walsh was found unresponsive in his cell on Sunday 19 July. Staff attempted CPR but paramedics pronounced him dead at 11.07am.
"As with all deaths in custody there will be an investigation by the independent Prisons and Probation Ombudsman."