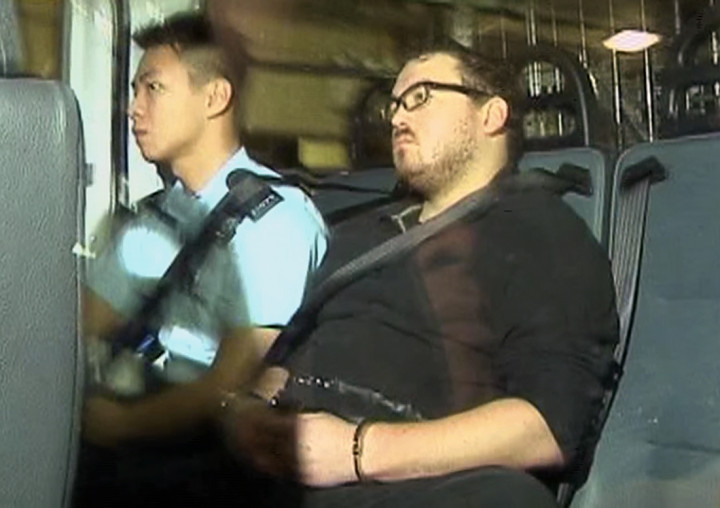 Hong Kong police have begun a crackdown on sex clubs in the region after the bodies of two murdered prostitutes were found at the apartment of British banker Rurik Jutting.
Police officers ordered women to produce work and immigration documents during an operation on Wednesday night (5 November).
No arrests were made, reported the Telegraph, but a police officer told a reporter there was a "relationship" between the murders and sex club investigation.
The raids came four days after the bodies of Sumarti Ningshi, 25, and her friend Seneng Mujiasih - or Jesse Lorena - 32, were discovered at the banker's apartment in the Wan Chai district of the region.
Police believe Ningshi was killed at Jutting's flat on 27 October and subsequently stuffed into a suitcase that was found on his 31st floor balcony.
News of the police action came after it emerged Jutting, who has been charged with the women's murder and will next appear in court on 10 November, was prohibited from banking in Hong Kong around the time the murders are thought to have taken place.
Records filed by regulators show the 29-year-old had his Bank of America-sponsored securities licences cancelled three days before the bodies of his two alleged victims were found at his Wan Chai district apartment on Saturday (1 November).
Jutting would have been unable to work in the territory without licences from the Hong Kong Securities and Futures Commission (SFC) and the Hong Kong Monetary Authority.
The Bank has so far refused to comment on the licences, saying only that Jutting was an employee until recently. It has not been clarified when or why he left the company.