Hong Kong has called on Beijing to not forget the semi-autonomous state should China host the Fifa World Cup. Football chief Timothy Fok has expressed his keenness to be part of the action if the mainland launches a bid to host the football World Cup finals.
Hong Kong was one of the venues during the 2008 Beijing Olympics where it hosted the equestrian events. The state proved its potential as a sporting partner and China can take that into consideration, Fok who is the head of the Hong Kong Football Association, said.
He also pointed out how countries come together to host major sporting events and said there had been a movement toward distributing the hosting rights.
"There is a trend now to combine hosting for major football events, like the United States bidding for the 2026 World Cup with Canada and Mexico," the South China Morning Post quoted Fok as saying.
Fok is also the president of the Hong Kong Sports Federation and Olympic Committee.
"Beijing was very generous when they allowed Hong Kong to host the equestrian events [at the 2008 Olympic Games] and I remember my IOC colleagues were very impressed by Hong Kong, not only with its facilities but its administration and how it organised the event.
"I was at the Fifa Congress in Bahrain and I was always hint, hint to the Chinese officials ... if China got anything, don't forget Hong Kong," he said.
Speculation about China's bid to host the global soccer game - either in 2030 or 2034 - has increased ever since Chinese President Xi Jinping said he wanted his country to qualify for a World Cup, host one and, eventually, win the tournament.
Xi is expected to meet Fifa President Gianni Infantino in Beijing on 14 June.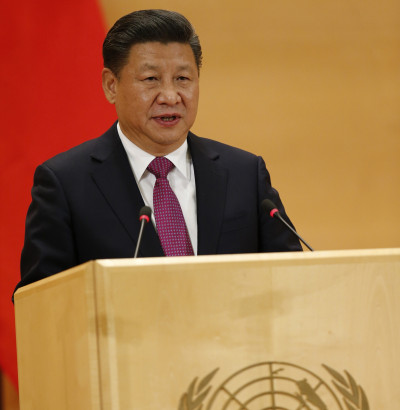 While China and Hong Kong share a politically frail relationship, the sporting ties are complicated by the autonomy granted to the region. Hong Kong was handed over to the Chinese by Britain in 1997. China agreed to "one country, two systems" principle to ensure some freedom to Hong Kong that included a separate legal system.
As a result, Hong Kong was granted the right to determine its own sporting policy that is independent from the Chinese mainland for a 50-year period, Reuters noted.
China has appeared in the World Cup only once in 2002, where they lost all three group matches. They even failed to score a single goal in the tournament.