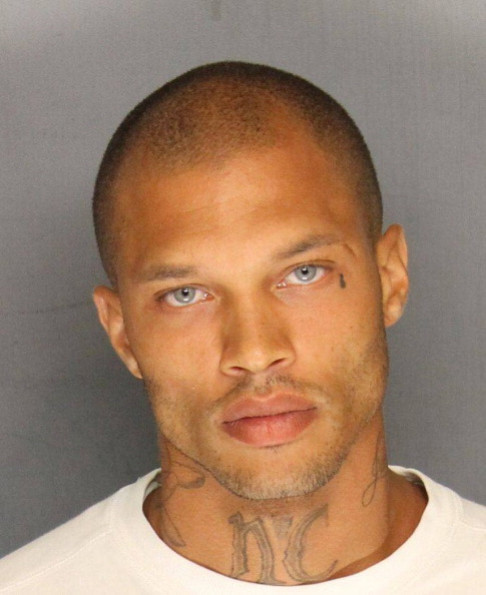 A "hot felon" whose mugshot went viral in 2014 has released his first modelling headshot three months after being released from prison. Jeremy Meeks was dubbed "America's hottest felon" after the Stockon Police Department released it on social media, receiving millions of views and at least 80,000 likes.
On 14 June, Meeks took to Instagram to post an image of his very first professional modelling headshot. Thousands of people have commented on the picture, with more than 24,000 people liking it within one hour.
The 32-year-old is believed to have secured a modelling contract with White Cross Management hours after leaving prison. His agent, Jim Jordan, has said that the former convict also has acting opportunities on the table.
In February 2015, Meeks was given a 27-month jail term for illegally possessing firearms and ammo. He was also charged with being involved in criminal street gang activity and carrying a loaded firearm in public, which also landed him a 500-hour substance abuse treatment course and a fine of $100 (£70).
Jordan told the Daily Mail: "We've had contact with a lot of big brands. We've had contact from all the major, major brands. I can't specify the names of them right now but the world will see very, very shortly what's about to happen."
The agent confirmed that among the opportunities coming in were offers from fashion brands and designers, as well as movies, book deals, reality television, as well as a club opening in Dubai and Vegas. The convict turned model is also a father of two and often posts images of his children on Instagram.