The recent killing of a French police officer and his wife at their home near Paris by a suspected jihadist has prompted the government to allow police officials to carry their guns even when not on duty.
The permission was initially granted to officers for a limited duration in response to the 2015 Paris attacks in November, but was due to expire with the end of the state of emergency in the country, apparently by the end of July.
Monday (13 June) night's stabbing incident was followed by a meeting on Tuesday between French police unions and the minister of interior Bernard Cazeneuve. Yves Lefebvre, secretary general of the Unité SGP-FO police union, confirmed that the minister announced following the meeting that "the authorisation to carry weapons would be extended beyond the state of emergency". The minister also called for improving relations between police and citizens, which have been damaged following police action during nationwide labour law protests.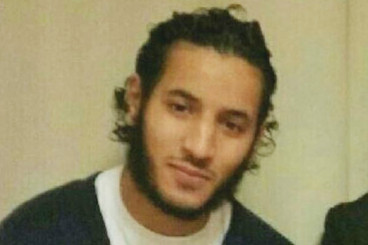 Larossi Abballa, a 25-year-old radicalised by Islamic State (Isis) ideologies, stabbed 42-year-old police commander Jean-Baptiste Salvaing and his 36-year-old wife Jessica, a police secretary, at their home in Magnanville, north-west of Paris.
In the wake of the latest killing and consistent calls from the leaders of IS (Daesh) to their followers to target representatives of the French state, French police have sought more protection, the French edition of The Local reported.
There have also been calls for setting up a system to monitor activities of convicted radicalised individuals after they are released from prison.