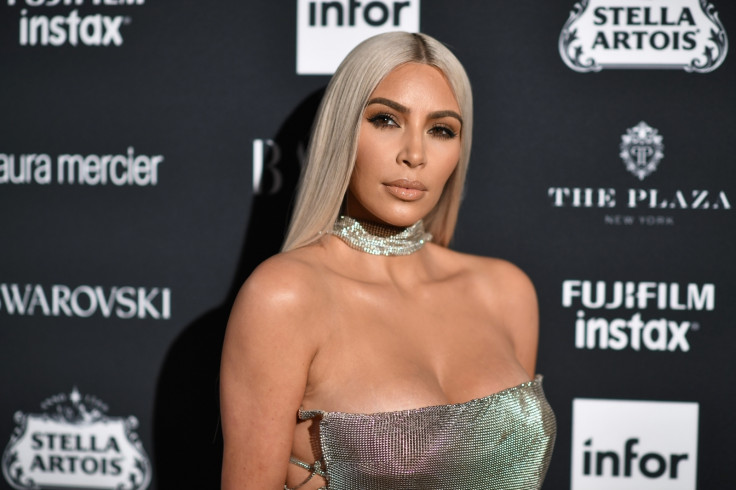 Kim Kardashian knows exactly how to make even a birthday wish look sexy. On Friday, 15 September, the reality star shared a rather racy image of herself in a skimpy bikini along with her old assistant and friend Stephanie Shepherd.
The Keeping Up With The Kardashian star and her former assistant wore matching sexy black two piece bikinis as they lounged poolside. "Happy Birthday @steph_shep I LOVE YOU!" she captioned.
Shephard now works as the Chief Operating Officer of the Kardashian West brands and the duo share a close personal bond apart from their professional association. Her ardent fans loved her toned physique and complimented her as 'hot momma." "Keep looking like a total snack! Yummy Keep it up hot momma," one fan commented on her picture.
The post has since garnered over a million likes but many noticed that the mother-of-two always extends birthday wishes to her dear ones with a picture in which she remains prominent. "Even though it's her b-day, Kim always manages to implement a pic of herself with her. I love you Kim and your assistant you girls are so stunning. I'm so jealous," one of her over 100 million followers said.
"I really love Kim but I've litterally just noticed any picture she's posted wishing anyone happy birthday she is in the picture somewhere," added another.
However, some found it odd on the Selfish author's part as she continues to post her racy images flaunting her body. "Sit down act like a mother," an Instagram user slammed her while another suggested she "get over your plastic self."
Recently, during a conversation with the Interview magazine, the 36-year-old reality star opened up about the constant criticism she receives over being 'talentless' and gaining attention only for her body revealing outfits.
"I used to say, "I love being underestimated." But now when I hear, "They're so not talented,"—ten years into it—I'm kind of like, "Okay, give a girl a little respect." If I'm so not talented, if I do nothing, then how is my career my reality? And I poke fun at it, like when I was on the cover of Forbes I posted the hashtag #NotBadForAGirlWithNoTalent. I don't mind being underestimated because it does fuel me. But after a while, I do feel like, "C'mon, you can recognise a little bit," she told the magazine.