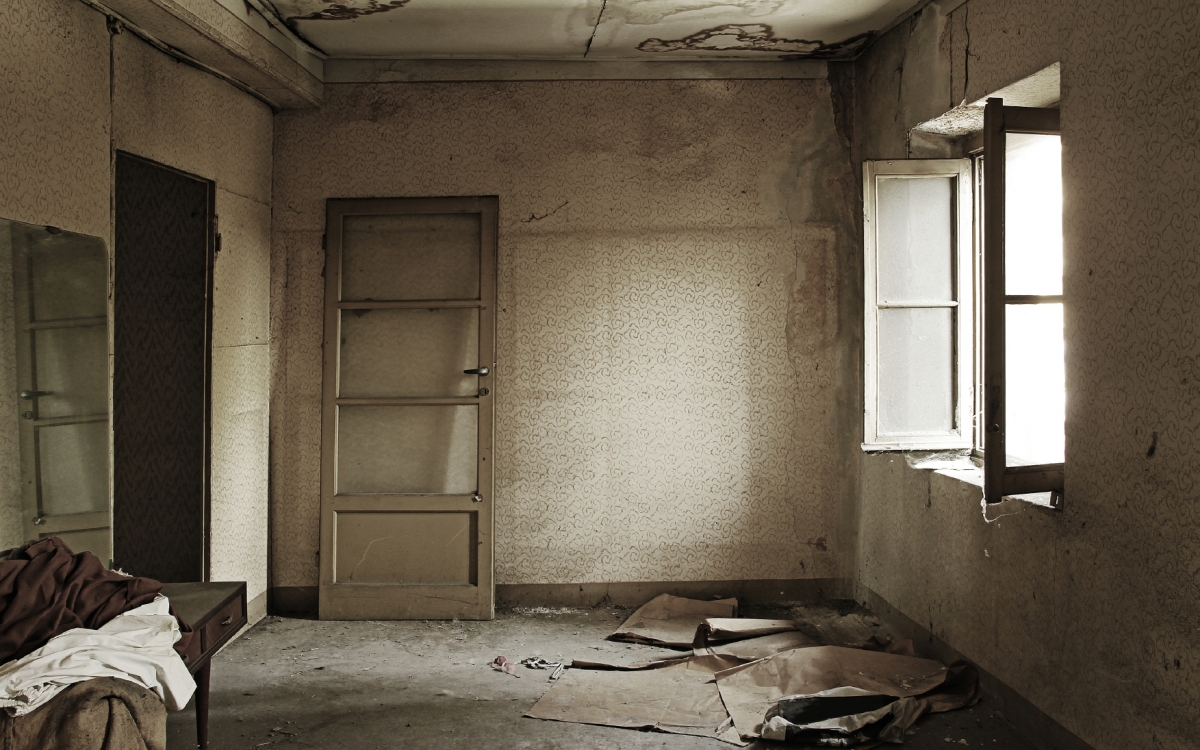 Britain's ongoing housing crisis is no longer news to anyone – we all know it's happening, yet the government is failing to fix the problem. Renting is unaffordable, our social housing stock is dwindling, and buying a home is still an impossible dream for many. And, as with so many of the challenges our society faces, it is the young who are suffering the worst.
In my hometown of Brighton the situation is dire. Every week I hear from and meet constituents in desperate need because of their housing situation. Last year it was revealed that house prices had risen by 11% - way above the meagre wage rises for workers in the city. The average rent for 1 bed flat in our City is £867 a month - not to mention crippling deposits and fees. Renting a 3 bed family house costs the best part of £1,500 a month.
A shortage of social housing, and a rise in homelessness
Despite efforts by the council to build more affordable homes, we also face a chronic shortage of social housing with around 20,000 people on the waiting list for a council home. Homelessness in the city has also risen – reflecting the grim national situation which saw 112,330 people in England make a homelessness application last year, a 26% rise since 2009/10.
Those who do have homes often suffer because of the low quality of our housing stock. I regularly hear from people who have to put up with damp, leaky homes. The latest figures show that 17,000 people across Brighton and Hove are struggling to heat their homes.
The Housing Bill doesn't go far enough
It's within the context of this deepening crisis that the Government is putting forward the Housing and Planning Bill. We have an opportunity to utterly rethink the housing model – but instead Parliament is being presented with legislation that's going to make the situation far worse – and put another nail in the coffin of British social housing.
There are a few good measures in the bill. The provisions on rogue landlords, letting agents and the introduction of a brownfield register are welcome – but they simply don't go far enough to protect renters or encourage the building of truly affordable homes.
A Housing Bill that's fit for purpose would include a commitment to increasing the stock of social housing – and scrap plans to allow housing associations to sell off homes in a continuation of the biggest asset sell-off in British history.
The Prime Minister's assurances that houses will be replaced on a one-to-one basis do nothing to offer us comfort. Just yesterday (4 January) he accepted an amendment tabled by Conservative MP Zac Goldsmith to ensure that two so-called 'affordable' homes are built for each council house sold off under "Right to Buy" (the exact meaning of 'affordable' is, as yet, unclear and there's no guarantee that the homes will be built in the same borough as those that have been sold).
While this sounds like potentially positive news for London, the Prime Minister seems to have forgotten that the housing crisis is an epidemic which has spread across the country and is not confined to the London Mayoral elections.
Rent prices need to fall
But it's not just council and housing association housing stock that's under attack – this bill also fails the 11 million private renters in Britain. To halt spiralling costs smart rent controls (where rents cannot rise above the rate of inflation) should have been adopted as a very first step. But, with people paying vast chunks of their pay packet as rent, it's clear that rents don't just need controlling – they need to fall.
That's why I have been calling for a Living Rent Commission to establish what a Living Rent should be and how to get there – and clearly rent caps must be part of the solution. Instead of taking such action the Government is set to force more people into paying 'market' rents through their 'pay to stay' policy which will see those in low-rent affordable homes with a household income of more than £30,000 (£40,000 in London) have their rents increased gradually to private rent levels.
We need more 'eco-fit' homes
The Government should also have seized this moment to 'eco-fit' homes across the UK. That means solar panels on every suitable house (as well as on public buildings) and a mass-insulation scheme across the UK – which would create jobs, cut heating bills, and keep people warm in their homes.
Instead there's no guarantee in the bill that new homes will be energy efficient – and no commitment to the kind of retrofitting scheme we desperately need. Another opportunity squandered.
The housing crisis we're facing is the result of botched policies by successive Governments – and this latest bill is set to compound that failure. I'll be voting against the Housing and Planning Bill later today (5 January) – and I'd urge MPs from all sides of the House of Commons to do the same. Half measures and warm words simply aren't good enough – real action is needed.
---
Caroline Lucas is Member of Parliament for Brighton Pavilion. She served as leader of the Green Party of England and Wales from 2008 to 2012.
---