How do I cancel Apple Music subscription on iPhone, iPad, Mac and PC?
Simple guide to cancelling your Apple Music subscription.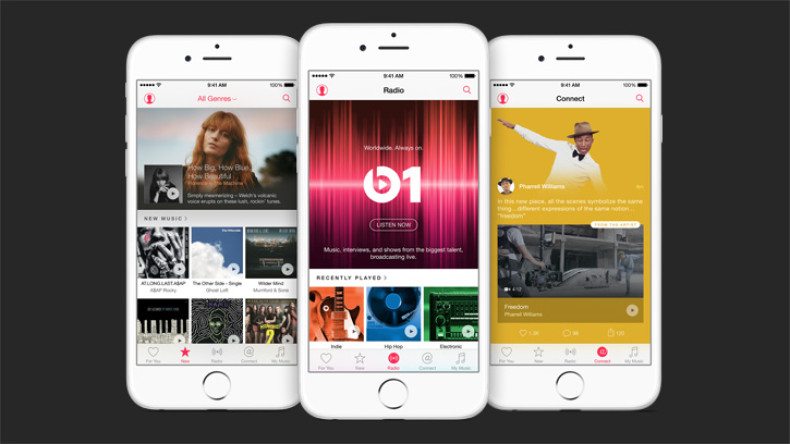 When it launched on 30 June, Apple Music offered all users a three-month free trial. This week, that trial will come to an end and anyone not wishing to pay £9.99 per month to continue using Apple Music will need to make some changes to their account.
Fortunately, stopping Apple from automatically helping itself to £9.99 is easy enough. Here are the instructions you will need to follow on iOS devices, PC and Mac.
How to cancel Apple Music subscription on your iPhone, iPad and iPod touch:
Open the Music app
Tap on your profile icon in the upper-left corner
Tap View Apple ID
Under where it says Subscriptions, tap Manage.
Tap on your Apple Music membership
Under where it says Renewal Options switch automatic renewal to Off
Tap Done in the upper-right corner, then Done again in the same corner of the next screen.
That's it. Apple Music will not charge you anything, and will stop working once your three-month trial has ended. If you want to renew your membership, head back into the membership page and switch automatic renewal back on.
How to cancel Apple Music subscription on your Mac or PC:
Open iTunes
Click Sign In and enter your Apple ID and password
Click your name, then select Account Info from the drop-down menu
If you are asked to enter your password again, do so
On the Account Information screen, follow these steps:
Scroll to the Settings section
Click Manage, which is to the right of the Subscriptions section
Find your Apple Music Membership subscription, then click Edit to the right of it
To the right of Auto Renewal click Turn Off
Click Done to return to your account information page, then Done again to return to the iTunes Store.
To restart your Apple Music subscription through iTunes on a Mac, click iTunes -> Preferences, then click the checkbox next to Show Apple Music to turn it on. Click OK then the For You tab to see the membership offers.
On a PC, open iTunes then press and hold the Ctrl and B keys to switch on the iTunes menu bar. Then click iTunes -> Preferences. Then check the Show Apple Music box to switch it on.