US President Donald Trump's administration recently imposed sanctions on Venezuela's Vice President Tareck El Aissami after he was accused of being a major drug trafficker. Though the US Treasury Department claimed it was freezing his assets and designating him as a 'Specially Designated Narcotics Trafficker' – could this really have an impact on today's war on drugs?
New documentary Wildlands – available to view from 6 March on Amazon Prime, Google Play and iTunes – explores the real-life stories of key figures who have been at the centre of the war on drugs for the past three decades in Colombia and Bolivia.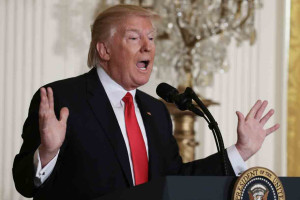 Narrated by Rusty Young – author of New York Times best-seller Marching Powder – the grisly truth about the drugs industry is divulged as the alluring glamour of cocaine and other class A's tranforms into horror, destruction and death.
Young, 42, discussed the issue of drug trafficking and production in South America and the problems our society faces today in an interview with IBTimes UK.
Young spoke of Trump, whose administration blocked 13 companies owned by businessman Samark Lopez, allegedly on behalf of Mr El Aissami. Both men were later banned from entering the US. The war on drugs expert does not believe Trump's presidency or rash actions will make waves in the 'supply and demand' world of drug trafficking.
He said: "It's very hard with Trump because he says a lot of things and then does the opposite.
"So if we follow his basic logic, which is potentially going to involve an isolationist prison, that means using the military to protect themselves but pulling out of all of these expensive overseas campaigns including the war on drugs.
Obama's administration Justice Department emphasized the need to be "smart on crime", which has now been replaced with a Trump presidency that campaigned on being "tough on crime."
Trump has most recently promised a "new era of justice" in which he signed a series of executive orders that outlined his administration's top crime-fighting targets. Among attacks against police and illegal immigration, international drug trafficking was also stated. He targets international drug cartels and blames them for the increase in overdose deaths "and a corresponding rise in violent crime related to drugs."
On Trump's potential influence on drug trafficking, Young isn't too hopeful.
He said: "It's incredibly expensive to conduct the war on drugs. Plan Columbia cost $4.3bn dollars in 2000 – they're spending billions of dollars per year. So if he says, 'We're not gonna touch those countries', they don't have a presence in Bolivia because they have kicked the DEA [Drug Enforcement Administration] out, and so has Venezuela.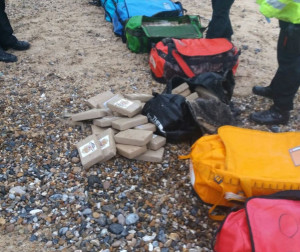 "So those are two countries [Columbia and Venezuela] that are major transshipping points already, and that the Americans can't control. And of course, he's trying to build this wall – but the latest way of delivering drugs is big drones – they can carry 10kg. How many drones do you have to ride over a wall?
"I personally think it is not going to change that much – it's a simple market of supply and demand. As Adam Newbold said in Wildlands, you can attack the supply side as much as you want, you can go down there and prosecute your war on drugs, and providing that people in the west are prepared to pay for drugs, they will keep arriving in this never-ending war."
Young believes that it is not someone like Trump and his presidency that will really change people's opinions on drugs, but that informative documentaries and books on the subject will be the real eye-openers.
He continued: "I don't think any given policy will change things in a massive way, but something like Wildlands and writing books is a small step to changing people's consciousness. It is making people realise that their behaviour on one side of the world has consequences on the other side."