Speculation has been rife over the £50m ($62m) of cocaine that was discovered by a member of the public on a beach in Norfolk last week, but a few theories could explain the mystery.
When bricks of the class-A drug were found inside a number of holdalls on the idyllic location of Hopton Beach near Great Yarmouth on 9 February, stunned local walkers wondered how the powdery white stuff got washed ashore.
In an interview with IBTimes UK, Rusty Young, author of New York Times bestseller Marching Powder, offered his expertise on the bizarre incident. Young narrates a documentary about the war on drugs, Wildlands, which launches on Amazon Prime, Google Play and iTunes on 6 March.
Widely knowledgeable on the drug trafficking trade, Young has interviewed key figures who have been at the centre of the 'golden age' era of the war on drugs for the past 30 years.
He even speaks to Jhon Jairo Velásquez Vásquez – known as 'Popeye' – who was Pablo Escobar's right-hand man and infamous for assassinating over 3,000 people, as featured in the documentary.
Young explained how the £50m stash of cocaine may have got to Norfolk. He said: "The major way drugs move around the world is on container ships. Often containers fall overboard, or often, if they suspect they will get a proper search, tip them overboard.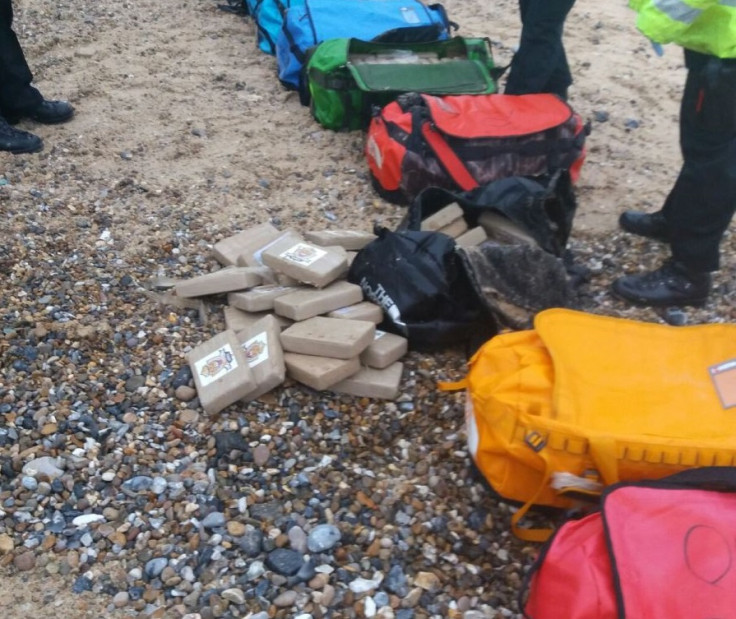 "[Drug traffickers] drive little submarines out to the container ships, the container ships then passes customs and another submarine comes out and unloads the cocaine, usually in the middle of the night. They go to the port and unload it on there.
"About 70% of the world's cocaine is travelling on container ships. Just have a look at any port – there's no way they can search them.
"I reckon there was a bust and they threw it overboard. Because this stash of cocaine was not designed to float, it was not a pick-up," he added.
Posing another theory, Young claimed that the drugs could have been dropped from an airplane in a panic.
He continued: "There are lots of other ways of doing it. What they also do is air drops; The DEA (Drug Enforcement Administration) has radars and satellites. They can spot a light plane take off from Columbia, stopping off in the Bahamas, because there's not enough fuel to get from Columbia to the US.
"If it stops in the Bahamas, they know for a fact that that particular corrupt runway belongs to Narcos. Carlos Torro was the guy who used to control that with Carlos Lehder.
"Any plane that is going there and then takes off is a drug plane. So what do they do? They would fly in on a Sunday night or afternoon because all the weekend people with planes from Miami would fly, and then there's 20 planes coming, so which one could it be?
"If it's being followed by a black helicopter, they will drop the load, and when the plane lands they've got nothing. So if the drugs are on a plane, they'll throw it off.
"With those drops, they could make them either buoyant or at least waterproof so when it sinks to the bottom they can put a transponder on it, and then they send divers down to get it."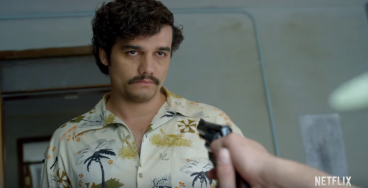 Young also believes that the Norfolk stash had been travelling a long way – most likely from Colombia – before a panic ensued and lead to the traffickers throwing it off a plane or ship.
He added: "All cocaine has to come from Columbia, Peru or Bolivia – so it would have come a long way. Most of Europe's cocaine comes through Western Africa, because it is a good landing place.
"All you've got to do is get it up to Morocco and across to Spain, rather than a boat going straight from Columbia to London – that's just too obvious."
The morning after the 9 February incident in the UK, police claimed that a small number of packages also thought to contain cocaine were discovered separately further up the coast at another beach near Caister.
The discoveries, said to total 360kg of cocaine, are still being investigated by officers from the National Crime Agency (NCA).