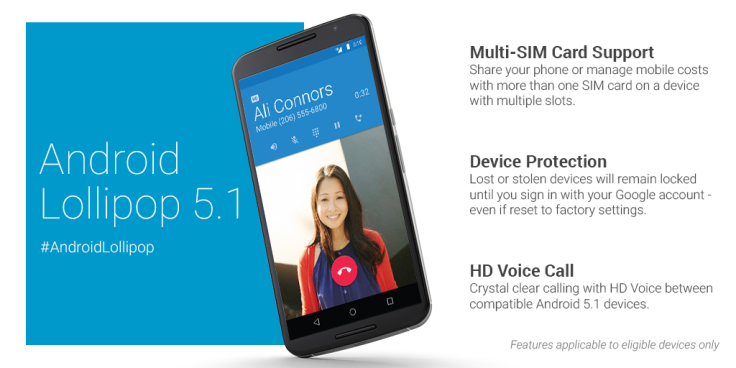 Google has recently rolled out the highly-anticipated Android 5.1 Lollipop update with stability and performance fixes for a slew of Android devices, which also introduces a bunch of new features including native support for multiple SIM cards, device protection and High Definition Voice Calling on compatible phones and carriers.
HD Voice Calling is a useful addition to 4G LTE capable devices such as Nexus 6, wherein users can benefit with superior call quality via Enhanced 4G LTE Mode on carriers that support the service.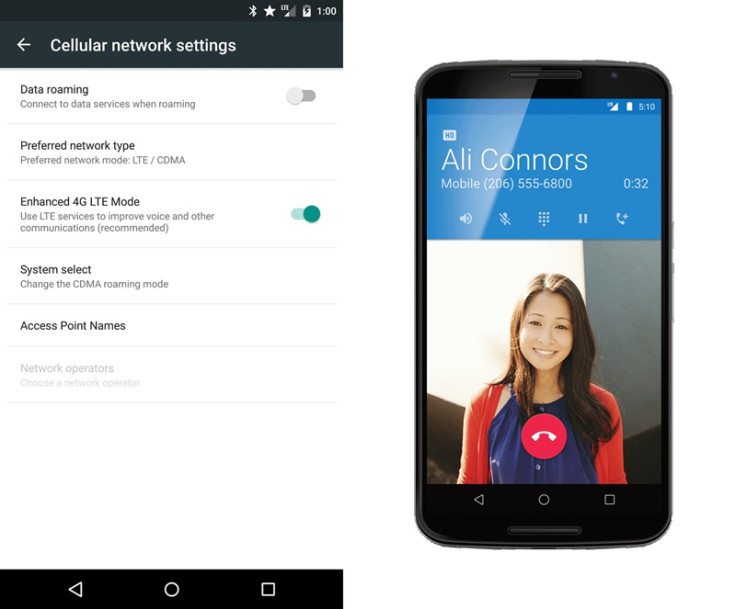 If for some reason the HD Voice Calling option is disabled or inaccessible on your phone after updating to Android 5.1, then you can try the following steps to fix the issue.
Navigate to Settings > More > Cellular Networks and enable the toggle switch for Enhanced 4G LTE Mode. However, if the toggle is missing then follow the steps provided below:
Launch the Dialer app on your phone, and dial *#*#4636#*#*.
Choose Phone information.
Enable or select VoLTE Provisioned Flag.
Restart the phone.
Go to Settings " More " Cellular networks and toggle the switch for Enhanced 4G LTE Mode, and the HD Voice calling feature should now be activated on your device running Android 5.1.
[Source: The Android Soul]