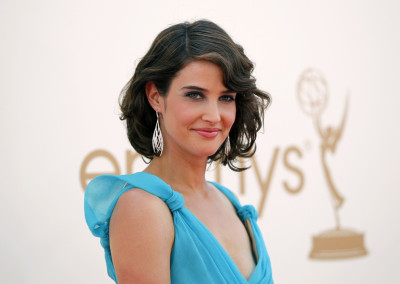 Canadian actress Cobie Smulders reportedly cried as she read the final script of the How I Met Your Mother series.
During an interview with IGN, the 31-year-old, who plays Robin Scherbatsky in the hit CBS sitcom, revealed that she knows "the whole thing" with regard to the series finale episode titled Last Forever.
"You know what's so funny is, like, a week before Neil did that, I went up to Craig [Thomas] after the table read, and I was like, "What is the deal with this?" He was like, "Well, do you want me to tell you?" I was like, "Yeah! I think I want to know," and he just laid it out. I immediately started weeping and had to leave. Like, I had to leave. I said that, I was like, "Craig, I have to leave right now. Thank you," and I just walked away," she said.
Adding on, she was asked if she thinks it's an effective ending, and she replied, "I do. You know, I feel it's very beautiful and very true to life. That's what I feel about it."
Meanwhile, show's executive producer Craig Thomas, had previously revealed that in the final episode, fans will see a time jump.
"We're a very time-jumpy show, so you will see a lot of the future and where everyone is in the end," Thomas revealed. He admitted that he and co-creator Carter Bays have not written the script for the final episode yet, but "we know what the last minute or two is like."
How I Met Your Mother series finale is set to air on 31 March, 2014.