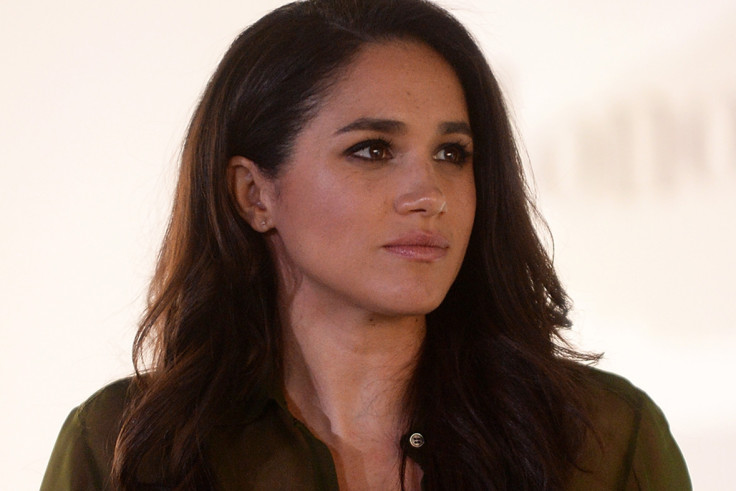 She has reportedly been in a relationship with Prince Harry for five months. But it has now emerged that Meghan Markle may have favoured the redheaded royal over his older brother William for some time.
The Suits actor participated in a rapid-fire interview with Hello! magazine in October 2015 in which she had to choose between Princes William and Harry after being put on the spot.
Hesitating at first in the video while deciding between the royal brothers, she said while laughing: "I don't know."
Markle, who was wearing a chic white blouse with her dark hair worn in a loose style in the footage, then quipped: "Harry? Sure!"
Markle's older half-sister, Samantha Grant, also revealed in a British newspaper interview earlier this month that the 35-year-old star has a penchant for redheaded men. She told The Sun: "Hollywood has changed her. I think her ambition is to become a princess. It was something she dreamed of as a girl when we watched the royals on TV.
"She always preferred Harry – she has a soft spot for gingers." She also told the newspaper that Markle was a "social climber".
But little did Markle know that she would go on to meet Harry a few months later – rumoured to be introduced by mutual friends Misha Nonoo and Alexander Gilkes – before getting into a serious relationship with the 32-year-old.
Just last week, the actress and humanitarian jetted over to the UK for just two days to spend time with her boyfriend. She was spotted on Kensington High Street – a stone's throw away from Kensington Palace – after doing a spot of shopping at Whole Foods wearing Harry's baseball cap.
The new royal couple like to spend as little time apart as possible, since Markle's visit comes just days after Harry jetted to the Ontario capital to spend four days with his girlfriend of five months over Halloween.
A source told the Daily Express: "It was only a mini-break because she's got filming commitments. There's been a lot of talk of her being introduced to the Queen and Prince Charles but there simply hasn't been time."
While she was out shopping, Harry appeared solemn as he commemorated fallen soldiers at the Field of Remembrance outside Westminster Abbey with his grandfather, Prince Philip.