How much will the iPhone 8 cost compared to the Samsung Galaxy S8?
Company insiders and tech analysts just can't make their mind up over how much the 2017 iPhone will cost.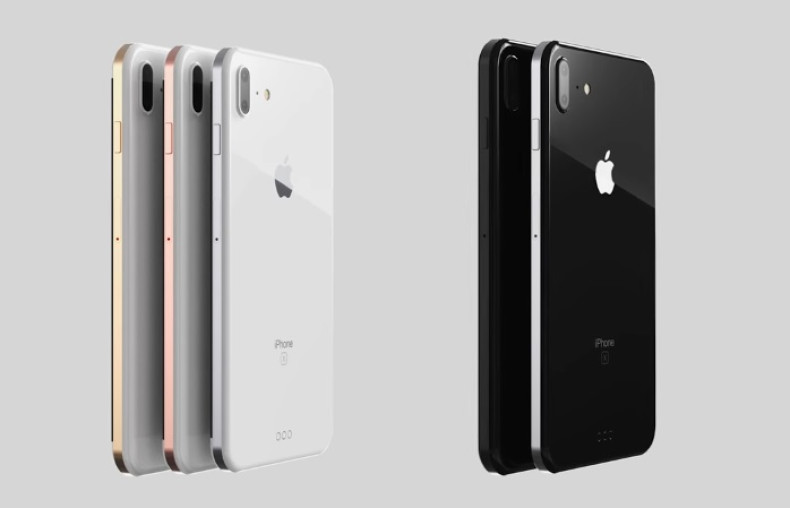 How much will the new iPhone cost? Usually this would be a fairly trivial question and answered by looking at the current price range, but for 2017 things are different – and different is tipped to also mean more expensive.
Being the iPhone's tenth anniversary, Apple is expected to make a big deal of this year's handset. It is unlikely to merely release an updated version of the current phone and call it the iPhone 7S. Instead, we expect to see an all-new design with a larger screen and an equally expanded price tag.
At least that was the thinking in early 2017, when unnamed sources with knowledge of Apple's plans said the new iPhone would cost over $1,000 (£800, €940) if bought without a contract.
This shouldn't have come as a surprise, given the current most expensive iPhone, the 256GB 7 Plus, is $969 in the US and £919 ($1,150) in the UK. But it wasn't clear at the time which version of the new iPhone this $1,000+ figure refers to – an entry-level iPhone 7S, or an all-new, 10th anniversary special?
But then the Samsung Galaxy S8 came along a few weeks later, with a price of $720 in the US – and $840 for the larger S8 Plus. In the UK these handsets cost £689 and £779 respectively. Pricing the iPhone between $200 and $300 (or £200 and £300) above the S8 would be a brave move even for Apple, despite the top-end iPhone having 256GB of storage compared to the 64GB in all versions of the S8, which have a microSD card slot to add up to 256GB more.
One possibility for Apple to charge over $1,000 (and even over £1,000 in the UK) for the next iPhone is if a special edition is made to celebrate the 10th anniversary. That way, the prices of the iPhone 7 could return for an improved and updated 7S range, while a 10th anniversary iPhone with a different design and higher performance takes the higher price point. There have been rumours that Apple will produce a ceramic iPhone similar to the ceramic Watch, which costs £1,249, almost £1,000 more than the entry-level Watch.
Mostly recently, in early April, UBS analyst Steven Milunovich said in a research note that Apple will prevent even a high-end version of the new iPhone (expected to come with an OLED display) from crossing the $1,000 barrier.
Milunovich said: "Contrary to some perceptions, Apple prices quite competitively. Apple likes to position its entry-level products at the mid-market with 'Pro/Plus' products close to competitors at the high end. Therefore, we do not think Apple will stray far from the price point of Samsung's most expensive model at $840-850 and will keep the entry OLED model at $850-900. Apple's 256GB OLED model could be $950-1,000, but the 256GB 7 Plus already is $970."
We are still a few months out from Apple's annual iPhone event (which could even slip from its usual September to November if reports are true), so it's difficult to know for sure. However, it is looking increasingly like a subtly-updated iPhone 7S will sit alongside an all-new handset, potentially called the iPhone 8. The latter will in all likelihood be knocking on the door of $1,000, but is unlikely to cross over the threshold.