How teenage criminal mastermind fleeced Uber of £10,000 in elaborate scam
KEY POINTS
Onome Omonoseh, 19, obtained stolen credit cards from the dark web.
He used them to pay for long distance journeys through the Uber app.
Five Uber drivers were in on the scam and split the fares with Omonoseh.
Five Uber drivers fleeced the ride-hailing firm out of £10,000 (£7,600) in an elaborate scheme using fake credit cards masterminded by a teenage fraudster, a court heard.
The brains of the operation – Onome Omonoseh, 19 – obtained stolen credit cards from the dark web and used them to book marathon journeys through the Uber app. He would then split the fares with drivers who were in on the scam.
Uber cabbies Michael Julien, 50, Dan-Alexandru Pasat, 29, Kamlesh Sagoo, 62, Ibrahim Tekagac, 35, and Mihai Toader, 32, received 75% of the money generated from the phoney trips, while Omonoseh took the remainder.
The young schemer is thought to have netted around £2,000 between February and December 2016 in what a judge described as a "sophisticated operation", the Standard reported.
Wood Green Crown Court saw GPS evidence, which showed that Omonoseh had not always travelled in the taxis with his co-defendants.
"Mr Omonoseh was the main instigator of the frauds against Uber – creating bogus Uber customer accounts on the app and making bogus trips for which drivers were paid," said prosecutor Stephen Requena.
"The details were taken from a website which sells credit card for fraudulent and criminal purposes."
Omonoseh was sentenced to eight months in a Young Offenders' Institution while Julien, the driver who took the most fraudulent trips, was jailed for eight months.
Pasat, Tekagac, and Toader were handed suspended sentences of six months and ordered to pay £500 to Uber by way of compensation. Sagoo was given a suspended sentence of four months and told to pay £486 to the taxi-app firm.
Judge Peter Ader, sentencing, said: "This was a sophisticated operation that took place over a period of time to defraud Uber of their commission and their fee. Each of of you played a part in this operation."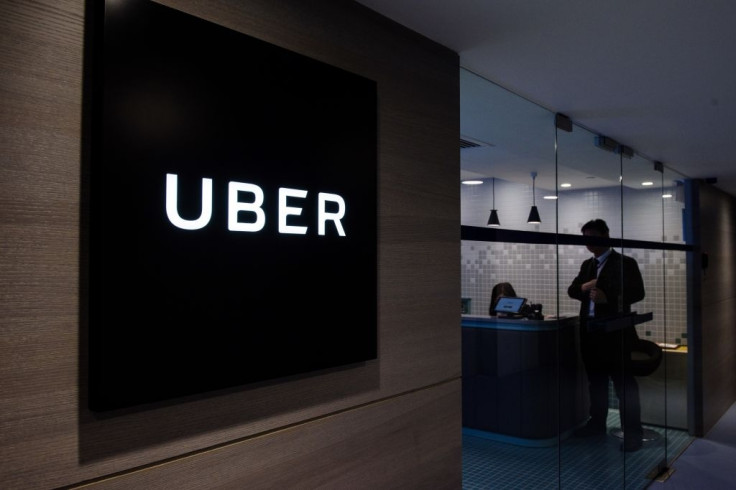 "Sometimes there was no one in the car – you were claiming for a trip that didn't involve taking a customer – and it was done over a long period of time.
"That was an abuse of trust that Uber placed in each of you as a driver and a leading role ascribed by you because without you it could never and would never have happened."
Omonoseh, from Islington; Julien, from Southwark; Pasat, from Ilford; Sagoo, of Neasden; Tekagac, from Enfield; and Toader, from Stevenage, Herts, admitted fraud by false representation.