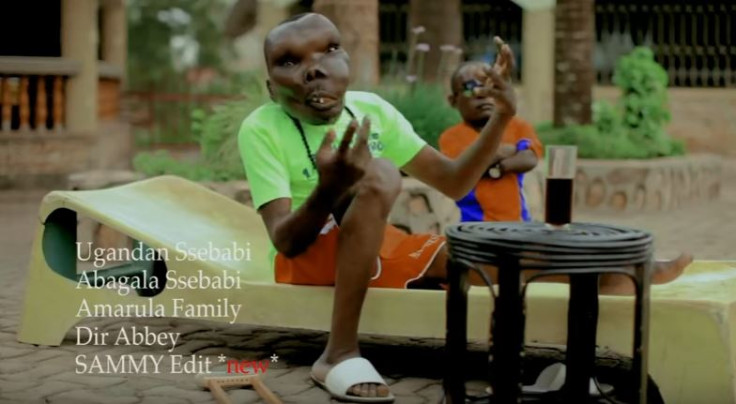 A severely deformed man crowned the "Ugliest Man" in Uganda has launched an unlikely career as a pop star after his YouTube videos went viral.
Forty-eight-year-old Godfrey Baguma, known as Ssebabi − which translates to "ugliest of them all" − suffers from a rare medical condition that gives him his distinctive looks.
The former cobbler shot to fame in 2002 after winning an event to find Uganda's most unusual-looking man, before taking it a step further by launching a stand-up comedy career with comedy outfit, Amarula Family.
Having initially entered the contest to make money for his impoverished family, Baguma became a local celebrity and his African pop music videos have racked up more than 4.1m views on YouTube.
The pop sensation from Kyanzana had two children with his first wife before their marriage fell apart when he caught her cheating.
Baguma married his second wife, Kate, in 2013 and they welcomed his eighth child in June 2015.
Because he was only recently diagnosed with the rare and severely disabling condition called Fibrodysplasia, Baguma declared he was fearful the condition would be passed onto his children.
"Right now I am afraid because I have a little daughter who kind of resembles me. I look at her head and I believe that she might look like me," Baguma said in TLC's Body Bizarre programme. "Sometimes I worry because my children are still very young. I worry about what would happen to them if I died. I think about that a lot now."
The genetic disorder causes soft tissues, such as muscles and connective tissue including tendons and ligaments, to transform permanently into bone.
Speaking of their romance, wife Kate told KFM: "Once you find a man you think is right for you, do not listen to what other people say. Follow your heart. Money and physical appearance should not be an issue."