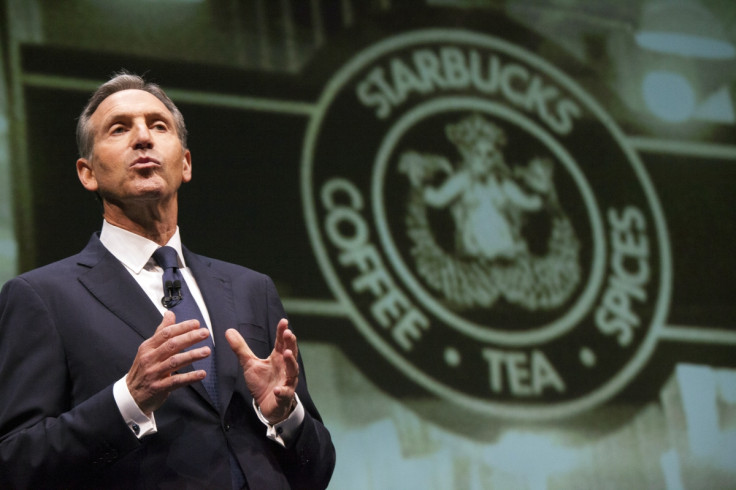 The chairman of US coffeehouse chain Starbucks has announced that he is standing down as its chief executive.
Howard Schultz, who has headed the company since 2008, will be replaced by Starbucks president and chief operating officer Kevin Johnson in April next year.
Schultz is to take up the post of executive chairman and focus on expanding the company's luxury brands.
Starbucks shares fell more than 3% on the news during after-hours trading in New York.
Schultz joined Starbucks as a director of operations in 1982 and aggressively expanded its reach across the United States.
He stepped down as chief executive in 2000 before returning to the role eight years later, and is credited with turning around the company's fortunes during the financial crisis.
"Starbucks consistently outperforms the retail industry because our stores, our offerings and the experiences our partners create make us a destination," Schultz said in a statement.
"The best evidence of the success of the core strategy driving our business is that we continue to deliver quarter after quarter of record, industry leading revenue, comp sales and profit growth, and that the newest classes of Starbucks stores continue to deliver record-breaking revenues.
"As I focus on Starbucks next wave of retail innovation, I am delighted that Kevin Johnson — our current president, COO, a seven-year board member and my partner in running every facet of Starbucks business over the last two years — has agreed to assume the duties of Starbucks chief executive officer.
"This move ideally positions Starbucks to continue profitably growing our core business around the world into the future."
Starbucks operates more than 25,000 stores in 75 countries worldwide.
Its operating profit for the 2016 financial year increased 16% to $4.2bn (£3.3bn).
As executive chairman, Schultz will work on the development of high-end Starbucks Reserve Roasteries and Tasting Rooms around the world and on the Seattle-based company's social media initiatives.