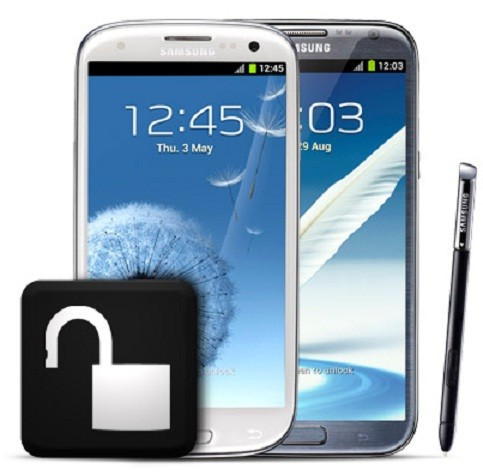 High-end smartphones are sometimes a confusing beast. Users generally purchase these devices through one of two methods - either directly from the manufacturer (paying full price) or pay a subsidised rate and accept the service of one particular network provider for a contracted period.
On the face of things, this seems acceptable enough. The problem, though, is sometimes devices are locked to certain networks. This means a SIM from a rival network will not function (because of locked software code) and this can be troublesome, particularly for people travelling abroad or facing connectivity problems with a particular provider.
There is a solution, discovered by XDA developer owl74, for people with a Samsung Galaxy Note 2 (N7100), the LTE version of the Note 2 (N7105) or the Galaxy S3 (I9300, only some variants). Incidentally, for the LTE Note (which was the device owll74 tested the method on) the firmware needs to be Android 4.1 (Jelly Bean). To see how to upgrade the LTE version of the Note 2 to Android 4.1, click here.
Moving on, Galaxy S3/Galaxy Note 2/LTE Note 2 users who wish to permanently unlock their respective devices may follow this tutorial. However, IBTimes UK reminds its readers it will not be responsible for any damage to the device as a result of the process. Before proceeding, users are advised to check the device is actually locked (insert a SIM card from a different service provider). Finally, also ensure all data onboard has been backed-up.
To Unlock Galaxy S3/Galaxy Note 2/Galaxy Note 2 LTE
Open Phone app and dial - *#197328640#
From Main menu, navigate to [1] UMTS >> [1] Debug Screen >> [8] Phone Control >> [6] Network Lock >> Options
From Options, select [3] Perso SHA256 OFF and wait for about 30 seconds after choosing the option
Now go back one step by pressing Menu button and then select Back (this should be in [6] Network Lock)
Choose NW Lock NV Data INITIALLIZE and wait for a minute
Reboot device
To verify, insert a SIM card from different carrier/provider. If the new SIM card works then the phone has been unlocked.
[Source: Redmond Pie]