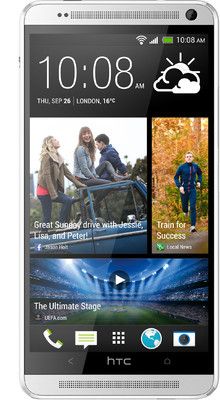 @evleaks, a profilic Twiter leaker, has now tweeted out the 'preliminary' specifications of the purported HTC One succesor, codenamed HTC M8. The handset is expected to be called HTC One 2 upon launch.
In its typical fashion, @evleaks said, "Preliminary HTC M8 specs". There's no explanation as to what is meant by 'prelimenary' in this case.
Specifications
The handset will house a Snapdragon 800(MSM8974) processor along with 2GB of RAM, a common combination that manufacturers have been offering in high-end smartphones over the last few months. It will use a 5-inch 1080p display. There are no details on the kind of display or pixel density.
Moving on to imaging, the rear camera will use HTC's stellar Ultrapixel technology, a feature that was first seen in the HTC One. There will also be a 2.1 megapixel camera up front for video calls and chats.
The handset will also feature 802.11a/b/g/n/ac connectivity. When it comes to software, the handset will come pre-loaded with Android 4.4 KitKat topped off with HTC's homemade Sense 6.0 UI.
Here is the entire tweet: "Preliminary HTC M8 specs: Snapdragon MSM8974, 5" 1080p display, 2GB RAM, UltraPixel rear / 2.1MP front cams, 802.11a/b/g/n/ac, KK, Sense 6.0"
Product Differentiation
For a next generation handset, these specifications aren't very impressive since current flagships from other manufacturers are already offering similar, if not better, specifications. Relevant examples include the Galaxy Note 3 from Samsung and LG's G2. HTC's purported M8 will have to differentiate itself by bringing something very radical to the market if it hopes to turn around the Taiwaneese's manufacturer's dipping sales numbers.
These specifications have been leaked by other sources before; however, @evleaks has maintained an accurate track record with its leaks so far, thereby allowing these details on the M8 to be taken more seriously.