HTC has officially revealed the HTC One A9s – an updated version of the mid-range One A9 that launched in 2015. The announcement coincided with the first day of the IFA 2016 tech show, and while the refreshed device has a few design and specification changes, not all are for the better.
Most notably, the One A9s has dropped the 1080p AMOLED display found on its predecessor to a 5in LCD panel with a 720p resolution. HTC has also ditched Qualcomm's Snapdragon range, opting instead for an octo-core MediaTek Helio P10 processor.
Design-wise, the HTC One A9s closely resembles the One A9, which itself looked more than a little bit like Apple's iPhone – a comparison not helped on the A9s due to the shift in camera placement from the middle to the corner. Like its more powerful, flagship sibling the HTC 10, the Taiwanese manufacturer's latest has a dual-finish metal body and a touch capacitive home button.
Also making its way over from the HTC 10 is the Boost+ feature that dynamically monitors app power consumption and the latest version of HTC's Sense UI running over Android Marshallow.
On the camera front, the A9s has a 13 megapixel rear module and a 5 megapixel shooter complete with Voice Selfie, Auto Selfie and Live Makeup features. The main snapper does not offer 4K video recording, but RAW shooting and a Pro Mode is available for those looking to tinker with their shots.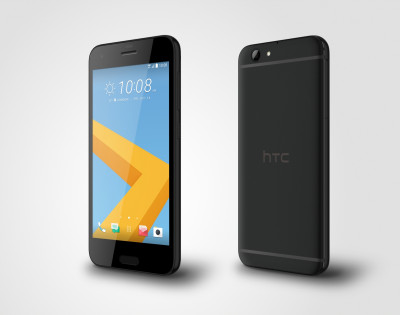 With a 3GB of RAM and a 2300mAh battery, the HTC One A9s sits firmly in the mid-range when it comes to overall specification. Whether or not that will reflect in the final retail price is yet to be seen, as HTC has yet to confirm regional pricing for its new Android smartphone.
The One A9s will be available in the UK later this year.