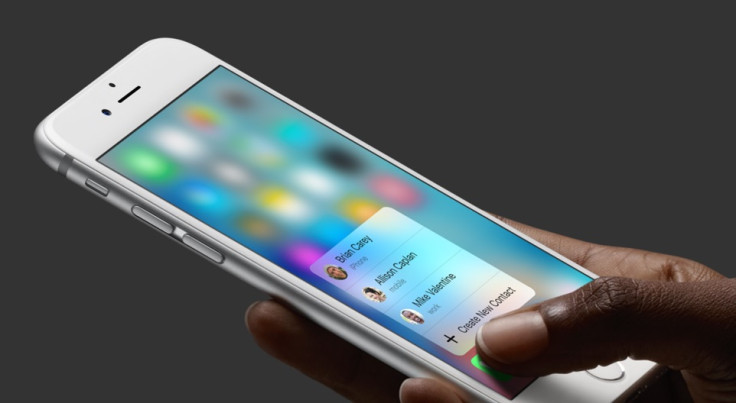 While Apple brought 3D Touch into the spotlight with the iPhone 6s – although not without being unscrupulously beaten to the punch by Huawei – the technology has not quite set the world alight as each may have hoped, with a lack of useful functionality being its main hindrance.
Nevertheless, unrelenting smartphone manufactures are reportedly pushing ahead with plans to introduce pressure-sensitives to more devices in 2016, including the next Google Nexus device allegedly being developed by HTC.
Citing an "industry insider", GizmoChina says Chinese smartphone makers Xiaomi, Meizu, Oppo and Vivo are all hard at work manufacturing pressure-sensitive touchscreens for their upcoming devices. What's more, the source claims that Google is looking to incorporate the technology in Android devices as standard.
Apple's 3D Touch was much-lauded by the company in the fanfare surrounding the iPhone 6s. The technology senses how much pressure is being applied to the display and allows for various functions to be carried out with different inputs. Unfortunately for Apple, Huawei managed to bulldoze over the iPhone-maker's attempt at originality by getting its Mate S handset out first, which featured similar pressure-sensitive technology that it labelled Knuckle Sense.
Yet while each company brought some interesting new interactions to their respective devices, it's probably fair to say that neither Huawei nor Apple introduced anything that had consumers falling over themselves to get pressure-sensitive tech into their hands.
Manufacturers will need a killer app if they hope to popularise the technology, as it will to some degree require users to relearn the way in which their interact with their smartphone – if they don't feel like it's worth it, they simply won't bother. If these latest reports turn out to be true, the investments of Google and smartphone OEMs should encourage developers to start thinking up some more imaginative uses for the technology.