The HTC One launched a year ago and has become the company's biggest selling smartphone ever.
This should have been a great platform from which to reinvigorate a company struggling financially in the shark-infested waters of the smartphone market - or so you would have thought.
In fact, despite the "success" of the One, HTC's smartphone sales overall fell by 29% in 2013 - while the smartphone market in general grew by 36%.
Something is clearly not right, and it is unclear how the launch of the new HTC One (M8) will rectify this situation.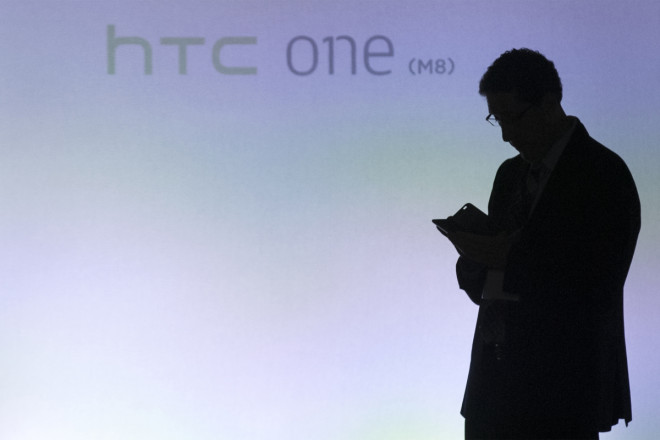 Lessons learned
"We learned from last year, so what we are going to do a little bit different this year is that we are going to have more phones to offer."
So says Peter Frølund , managing director of HTC in the UK, speaking to IBTimes UK this week the day after the big global launch this week of the M8.
The change in approach began at Mobile World Congress last month with the launch of the HTC Desire 816, which Frølund called the company's "mid-range flagship."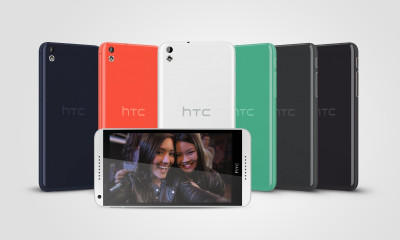 Frølund believes the Desire 816 will offer the same experience as the company's flagship device, adding that he is "expecting a lot" from the phone which will go on sale in the UK next month.
"It's not just a question of the HTC One [M8] - which is hopefully going to sell more than last year - it is also about having a broader portfolio of products."
Budget smartphones
Frølund agrees that there is "competition everywhere" in the smartphone market, but says the company is not going to get into a price war and launch a smartphone which undercuts the competition just purely on price alone.
"We are going to be offering more choice to customers, more choice this year than you saw last year [but] you are not going to see us making super, super low end phones, because we want to make sure you get the right experience but you are going to see us covering more price points."
HTC has been in decline for well over two years now, recently recording its 27th consecutive month of revenue decline and it is clear that to reverse this slide, the company needs the HTC One to continue to be a success.
Best got better
Frølund unsurprising says he is "confident that the best phone just got better" and that HTC has taken what it did last year and made that "even better in a lot of different areas."
He's not wrong. The new phone is superbly designed and built with an innovate new camera, powerful processor, bigger screen and the latest software.
HTC is betting big on the new phone, making it the biggest launch ever for a HTC smartphone, bringing it to more than 100 countries and 230 carriers around the world.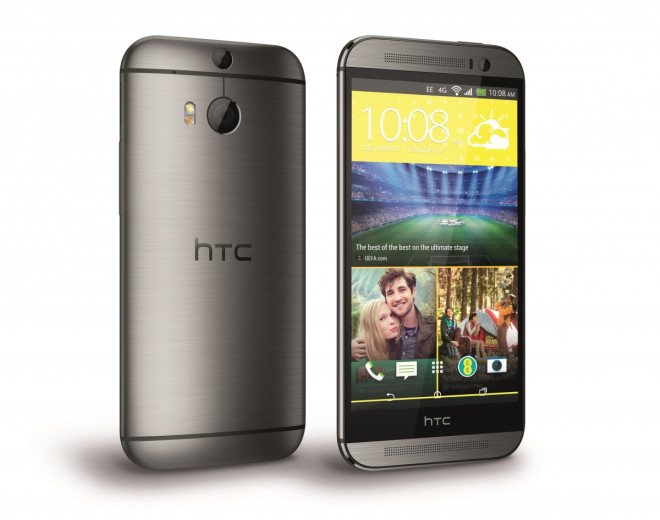 But will it be enough to convince fans to upgrade and new customers to choose HTC over the iPhone, Galaxy S5 or Xperia Z2?
Available now
It is difficult to tell, but one thing HTC does have on its side is the fact that customers can go and buy the new HTC One now, with the phone launching in the UK and US this week, and coming to Europe by the end of next week.
Samsung launched its Galaxy S5 over a month ago at Mobile World Congress - the same show where Sony's Xperia Z2 has launched - yet neither of these high profile smartphone are even on sale yet.
Along with a wider portfolio of smartphones, HTC is also looking at the burgeoning wearables market.
Frølund was reticent to talk too much about HTC expanding beyond its focus on smartphones and the possibility of returning to the tablet market or it's upcoming entry to the smartwatch area.
'Watch' this space
"Right now we are obviously focusing on smartphones, what else is to come is potentially something we will have to talk about at a later point of time" adding cryptically "watch this space".
The company's chairwoman Cher Wang indicated last month that HTC was working on a fashionable smartwatch and would have one ready in time for next Christmas.
Since then Google has revealed that HTC is one of the partners it is working with to produce smartwatches which run the company's new Android Wear software, built specifically for smartwatches.
Frølund did admit the wearables market is "an exciting area" but that there is still a lot of lessons to be learned.
He added that HTC was monitoring what other companies are doing in the area as well as trends in the industry in general.
HTC's future remains uncertain, and even the continued success of the HTC One range is clearly not going to be enough to save the struggling Taiwanese technology company.