HTC will unveil its flagship smartphone for 2015 at a glitzy event in Barcelona next Sunday, 1 March, but a week ahead of schedule full details of the HTC One M9 along with photos of the new phone have been leaked.
HTC One M9 Specs
Screen: 5in, 1920 x 1080
Processor: 2GHz Snapdragon 810
Memory: 3GB RAM
Storage: 32GB plus microSD card
Camera: 20MP (Rear); Ultrapixel (Front)
OS: Android 5.0 (Lollipop) with HTC Sense 7
Price: €749 (£553, $850)
Website Mobile Geeks spotted a listing for the HTC One M9 online which revealed almost every detail of the new smartphone which will be unveiled officially at Mobile World Congress (MWC) next week.
As you can see in the images posted here, along with the spec sheet on the right, the HTC One M9 is a relatively minor upgrade on last year's One M8, which was the successor to the hugely popular original One which was launched in 2013.
HTC is a manufacturer struggling to remain relevant in a smartphone market saturated with thousands of devices from hundreds of manufacturers. The company has said it will launch more smartphones at lower price points during 2015, in a bid to increase its market share.
The company's most recent quarterly financials show its diversification strategy initiated last year is beginning to work, with the company making a small profit of £10m profit.
HTC One M9: More of the same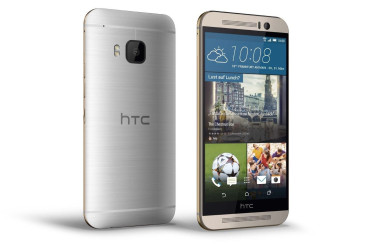 The HTC One M9 will be launched at MWC alongside flagship smartphones from Samsung, Sony and Chinese smartphone maker Huawei but its real challenge will come from iPhone 6 which has proved hugely popular with consumers since it launched last year.
The One M9 looks very similar to last year's model with the same aluminium unibody design and prominent front-facing BoomSound speakers above and below a 5in Full HD screen.
The most significant change appears to come in relation to the camera technology, with HTC moving the Ultrapixel sensor from the rear of the phone to the front and replacing it with a 20 megapixel sensor on the back.
The leaked images show the smartphone available in two colour options. The first is an ostentatious combination of gold and silver while the other is a dark-looking gunmetal grey.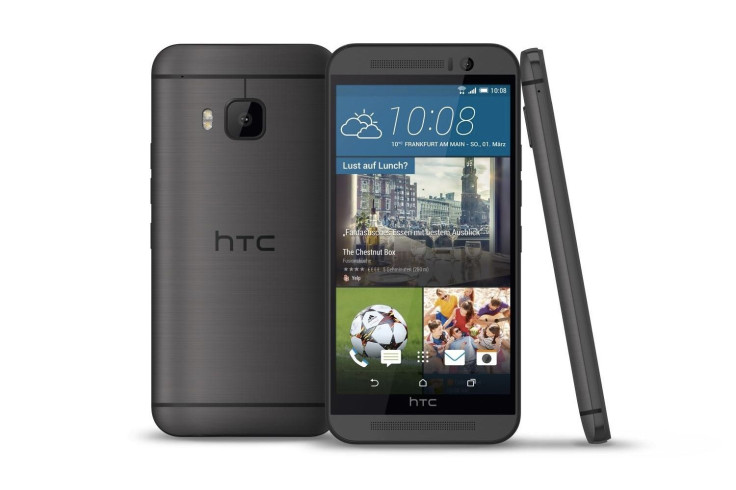 Price and release date
The list price for the phone in Germany is set to be €749 which directly converts to £550 in the UK, which is around the price you would expect to pay for a flagship smartphone from HTC.
The one piece of information missing from the listing is a release date. Last year HTC launched the One M8 at the end of March and it went on sale immediately, so it is likely that HTC will look to get its phone on sale as soon as possible ahead of the Samsung Galaxy S6 and Sony Xperia Z4 which are also expected to launch at Mobile World Congress next week.
While the HTC One M9 is set to be the company's flagship smartphone for 2015, it may not be the most interesting announcement from the company at MWC.
HTC Petra smartwatch
HTC has been hinting at a new product range for some time now and while many believe it to be a smartwatch or fitness tracker. Reports recently claimed the company was working on a smartwatch which didn't use Google's wearable-specific Android Wear software, but will use custom software to allow it work with both iPhone and Android smartphones.
The watch, codenamed HTC Petra, will be launched alongside the HTC One M9 next week and will go on sale before the end of March in the US, with a worldwide rollout coming later in the year according to @upleaks.
It will have a 1.8in circular screen, weigh just 23g and crucially is promising over three days of battery life, which is significantly more than most smartwatches on the market and well ahead of the reported one day battery life of the Apple Watch which will launch in April.
The report also suggest that HTC will bundle the watch with a footpad which will allow for more accurate tracking of your movement.