HTC One M9 Key Features
5in Full HD screen
Snapdragon 810, octa-core, 64-bit processor
3GB RAM / 16GB storage (upgradeable by 128GB)
Android 5.0 Lollipop with Sense 7.0
Price as reviewed: £580
The first two replies I received after posting a photo of the HTC One M9 on Twitter next to its predecessor, the near-identical One (M8), said "if it ain't broke, don't fix it."
Sensible advice for anyone who wants to make good use of the toolkit they got for Christmas, but for a smartphone manufacturer the industry is moving at such breakneck speed that any signs of complacency are shot down by the press quicker than you can say 'evolution not revolution'. True enough, the M9 looks almost exactly the same as the year-old M8. They both have the same screen, the same resolution, and almost identical brushed aluminium bodies with dual Boom Sound speakers.
HTC hasn't been lazy - it has improved the One's internals, changed both cameras, made some subtle but crucial ergonomic changes, updated the software and will continue to keep Apple on its toes.
But in light of Samsung making a return trip to the drawing board to produce the Galaxy S6, will this be enough? Will consumers accept the new boss being the same as the old boss?
Let's find out.
The handset for this review was provided by Caphone Warehouse
---
HTC One M9 - Look and Feel
---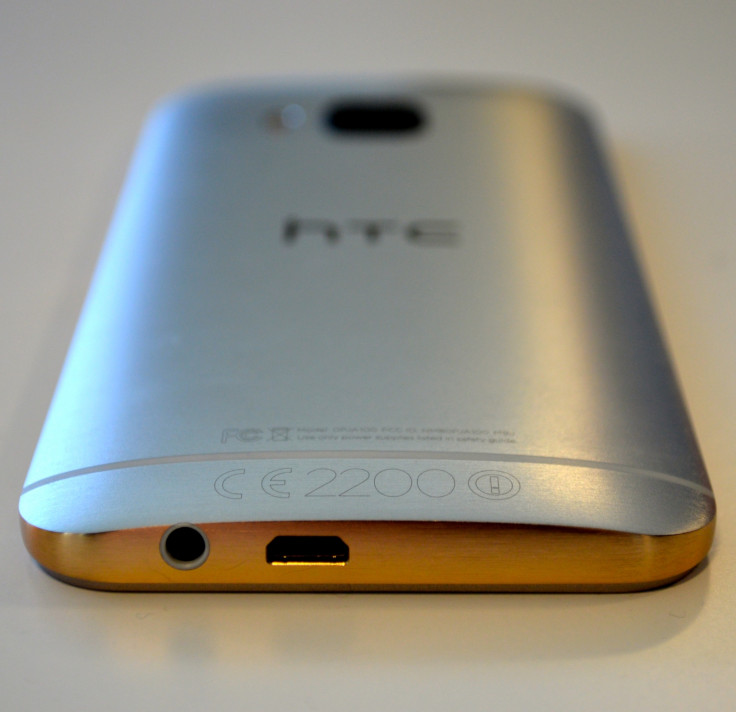 Only the keenest smartphone fan would be able to tell the M8 and M9 apart at a glance. The newer model's biggest changes are a two-tone body - in the case of my review unit, a gold stripe around the outer edge, set against silver - and a power button relocated from the top to the right-hand edge where it is less of a stretch. To further improve ergonomics, HTC has made the new One slightly shorter, and given it sharper edges to help it fit more snugly into your hands.
It's still a slippery customer, especially with cold hands, but no more so than the iPhone 6. You get used to it, and in a week of use I didn't drop the phone once. Moving the power button - just as Apple did when the iPhone matured from 5s to 6 - was a must, but sadly HTC has botched it. The button is too low and, although given a different texture, is too easily confused with the identically-sized volume buttons above it.
I also found it lacks the clicky, tactile feedback crucial for the button used to wake the phone; it feels squidgy and annoyingly often it failed to respond to my first press.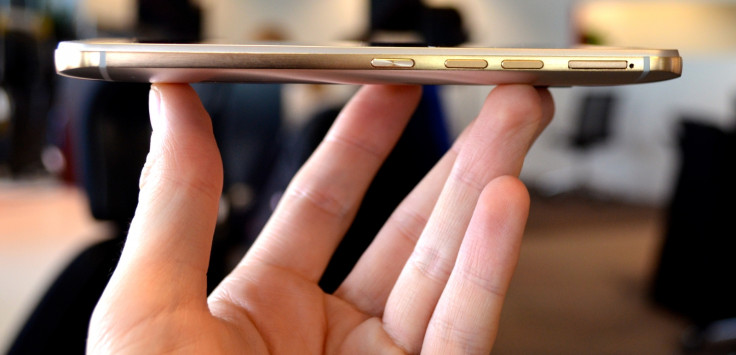 I'm a big fan of how the One (M9) looks and feels. The sharper edges make it feel more secure in your hand - although the aluminium back remains slippery - and the gold highlight around its outer edge make the M9 look like a high-end, high quality handset. This is the first example of gold on a smartphone which I actually like. Aesthetically speaking, the rear camera is the M9's only real downfall; it's larger than it needs to be and has a cheap-looking glossy black plastic bezel around it.
As for the One's durability, the aluminium mostly feels like it could survive a knock or two, but I was disappointed to see scratches appear on the gold trim after just a few days of careful use. I hadn't let the phone share a pocket with keys and coins, nor was it ever dropped, but the marks have appeared and that is a shame for what is otherwise a thoroughly beautiful phone.
---
HTC One M9 - Display
---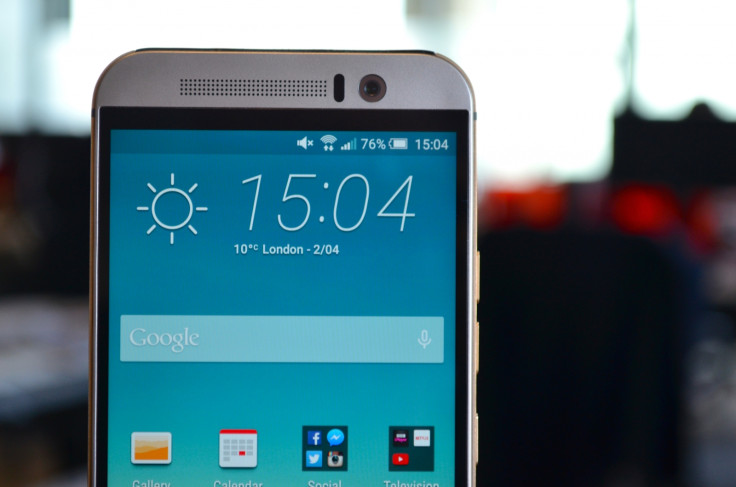 The M9's screen is the same size - five inches - has the same resolution - Full HD, 1920 x 1080 - and the same pixel density - 441 per inch - as last year's One (M8). That's no bad thing, because it means icons are sharp, colours are accurate and viewing angles are very good. It's not as retina-burningly bright as some other phones out there, impacting use in sunny environments, but this is hardly a deal-breaker.
HTC hasn't been lured into the pixel count race contested by Samsung and LG, and while this will upset anyone who treats buying a phone like a game of Top Trumps, Full HD is as good as anyone's eyes realistically need.
---
HTC One M9 - Software and performance
---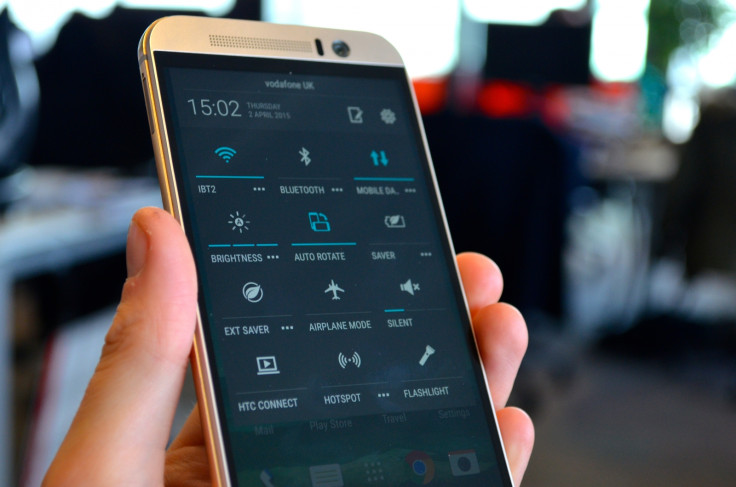 Android 5.0 Lollipop running on a 64-bit, octa-core Snapdragon 810 processor with 3GB of RAM means the One M9 is one of the fastest and most powerful phones of the year so far. Almost every aspect of the M9 is buttery smooth, but occasionally its new Sense 7.0 user interface would stumble, not serving up apps as quickly as I'd hope. The camera sometimes took several seconds to open, and opening two apps in quick succession (like when the first was opened by accident) would occasionally see the first reopen over the second.
---
HTC One M9 - Camera
---
This is where HTC has made the biggest change in upgrading the One from M8 to M9. Gone is the former's 4-megapixel Ultra Pixel camera with Duo lens, and it is replaced by a conventional 20.7MP camera. It's an improvement, but not a vast one. The extra pixels mean more detail and the ability to crop images more tightly after you have taken them, but there is still a lot of visible evidence of post-processing in low-light images, where noise has been artificially removed.
The camera app is simple to use and isn't cluttered with gimmicky features and unnecessarily complex controls, but for quickly snapping a photo and being able to rely on and trust its results, the iPhone 6 still reigns supreme.
HTC has relocated the M8's rear camera onto the front of the M9, resulting in the ability to take impressive low-light selfies. This is where the Ultrapixel technology makes the most sense - it's just a shame HTC wasted two years trying to convince us that four megapixels was enough for the back.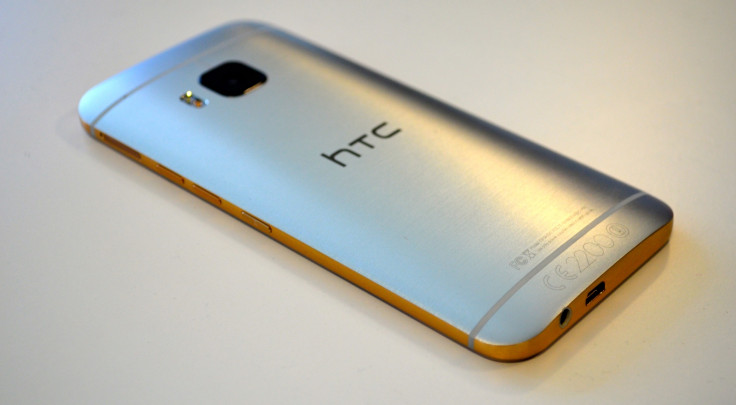 ---
HTC One M9 - Verdict
---
Porsche doesn't rewrite the sportscar rule book with every new 911, and neither does VolksWagen with the Golf and the hatchback sector - and yet they have remained market leaders for decades. Smartphone customers - or perhaps just us reviewers - have turned into a demanding and impatient bunch who want groundbreaking updates every year.
The reality is that the smartphone industry is slowing down as it matures. And while there's no harm in HTC slowing down - perhaps to Apple's strategy of major updates every two years - the company has unfortunately chosen the year of Samsung's big comeback with the Galaxy S6 and S6 edge to do it.
The One M9 is truly an excellent and very capable smartphone. It looks gorgeous, is well made, powerful and has good software. But it is in serious danger of being out-manoeuvred and outgunned by a resurgent Samsung.
The One (M8) wasn't broken, so HTC hasn't fixed it. But unfortunately that means many will look elsewhere for their next smartphone fix.
HTC One M9 Scores:
Screen: 9/10 - 'Only' Full HD, the M9 has all the pixels you realistically need.
Camera: 7/10 - More megapixels than ever, but still falls short of the iPhone 6.
Software: 8/10 - Mostly great, but some apps were occasionally slow to open.
Design: 10/10 - Arguably the best-looking Android phone on the market. Again.
Build quality: 9/10 - Fantastic, but let down slightly by 'gold' trim easily scratching.
Overall: 9/10 - Ignore the haters. M8 users won't need to upgrade, but anyone else should seriously consider this phone.
The Good:
Excellent design and build quality.
Sharp screen and loud speakers.
Fast performance and expandable storage.
The Bad:
Rear camera still not a rival to the iPhone.
No finger print scanner.
A minor upgrade from last year's M8.