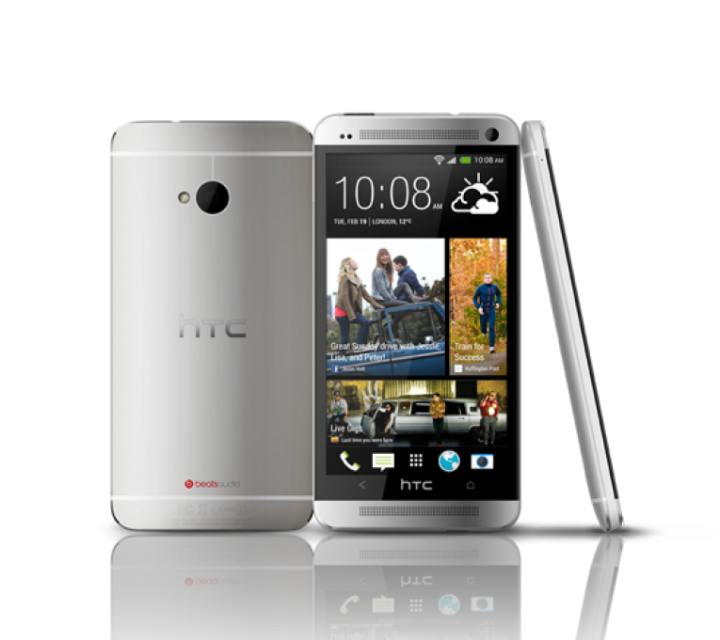 Samsung recently strengthened its Galaxy S4-series portfolio by introducing a whole new range of smartphones such as the Galaxy S4 Mini (the mid-range model with downscaled specs of the original Galaxy S4), Galaxy S4 Zoom (a 16 megapixel camera phone with 10x optical zoom and mid-range specs) and Galaxy S4 Active (a dust-proof and water-resistant variant of Galaxy S4 with a downscaled eight megapixel camera). Following in the footsteps of Samsung, HTC has lined up two more variants of its flagship device, the HTC One, which was officially launched in February.
The line-up of upcoming smartphones from HTC includes HTC One Mini that rivals the Galaxy S4 mini and the HTC One Max (codenamed T6) that takes on Samsung's Galaxy Note 3 and Sony's Xperia Z Ultra. The internet is already abuzz with news of leaked photos of HTC One Mini and leaked specifications of HTC One Max.
According to the latest revelations of a Chinese website HTCSoku.info, the smartphone's codenames and variants have been confirmed via some O2 Germany documents. The smartphone codenamed T6, will be reportedly compatible with LTE-A networks with expected speeds of up to 15Mbps.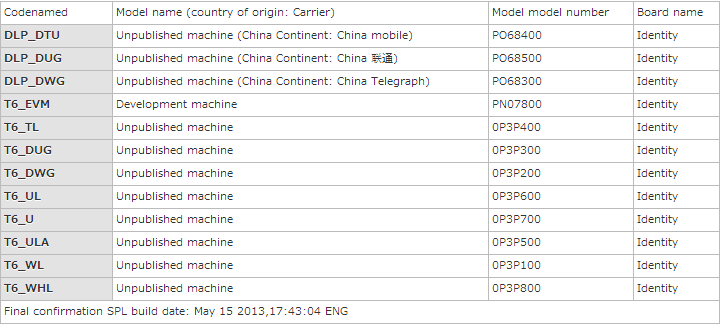 Rumour has it that the HTC One Max will be available in 9 variants based on supported connectivity features and its market availability. The rumoured features of the HTC One Max are as follows:
It will be powered by a Qualcomm Snapdragon 800 chipset with quad-core Krait 400 CPU (clocked at 2.3GHz) and Adreno 330 GPU, which also power the Sony Xperia Z Ultra. It also features a 5.9in full HD display, 2GB of RAM and 32GB of internal storage, as well as four-megapixel Ultrapixel camera borrowed from the HTC One. The One Max is expected to ship with a powerful 3,300 mAh battery to cater to the high demands of its power-packed hardware.
The biggest surprise of the lot, however, is that the leak suggests HTC One Max will run Android 5.0 Key Lime Pie out of the box. In other words, it means the HTC phablet may not see the light of day until late November or early December, as the upcoming Android iteration has a tentative release date for October.
If the rumour turns out true, HTC fans may get to relish One Max amid the Christmas shopping frenzy.