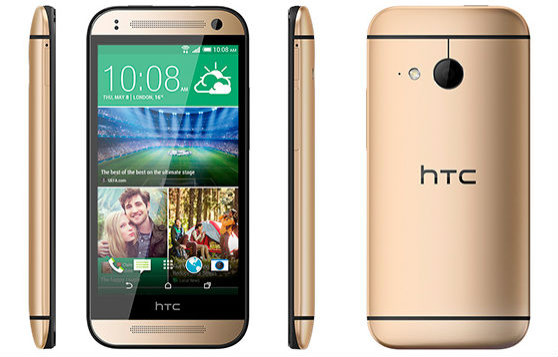 In response to a fan query, HTC has recently announced that the One Mini 2 will not be receiving the Lollipop update, owing to some technical constraints with the device's ageing hardware configuration.
Although the One Mini 2 is barely a year old and sold under the banner of HTC One, the flagship lineup for the Taiwanese company, it comes as a big shock that the company has labelled the hardware as providing less than an optimal experience.
Here is the disappointing tweet from HTC that clearly kills any hopes of reviving a Lollipop update for the popular handset: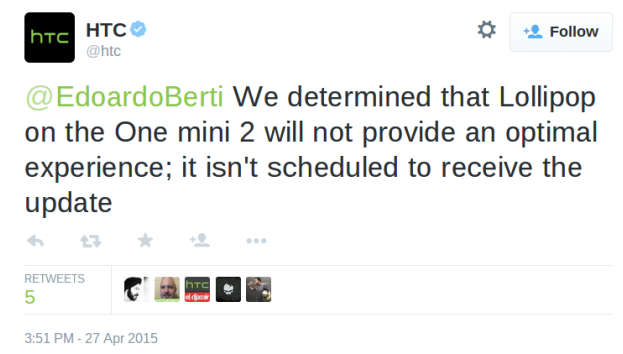 Android Police opines that HTC could be making a cringe-worthy move in trying to hold back the latest Lollipop update, as the One Mini 2 flaunts a similar hardware configuration as that of LG's mid-range handsets, which are already running Lollipop without any fuss.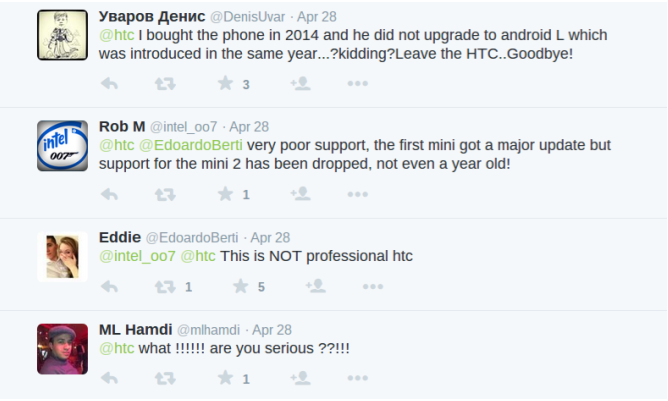 Given the inadequate reasoning behind the non-availability of the Lollipop update for One Mini 2, several agitated fans of HTC have criticised the move (see tweets above), while some have even threatened to leave HTC, blaming its poor software support.
There is still some hope that the company might reverse its decision, especially given its weird history of backtracking after pulling similar stunts, adds Android Police.
For those who cannot wait any further for yet unconfirmed Lollipop updates from the company, the CyanogenMod team has already unleashed the custom version of Android 5.0 Lollipop via CyanogenMod 12 (CM12) ROM. So, one can easily get the latest Lollipop experience on their One Mini 2, regardless of HTC rolling out the latest update.