Setting up the HTC Vive made me realise how spoiled we have become by plug-and-play technology. Even swearing my way through the minefield of switching from iOS to Android is a pleasurable walk in the park compared to getting the Vive to work properly.
That may sound harsh, and it isn't entirely HTC's fault, but it's true. The Vive is the most exciting and technologically advanced virtual reality headset on sale today. It's not just VR, like the Samsung Gear VR, but you can actually walk about inside the digital environment; you can go forwards, look around corners, and use the two handheld controllers to interact with games in an entirely new way.
You're going to want the HTC Vive, but aside from the £689 price, the absolute beast of a gaming computer you'll need to run it on and the large empty space you'll need to find in your house to play means it's a bit of a pain to set up.
HTC Vive setup guide: Hardware
First there is the hardware. Vive comes in a massive box full of black cubes, gadgets, cables and, quite possibly a first for any gaming accessory, a bag of wall screws. You'll need these to mount the two lighthouses 1.8m up in the air and up to 5m apart. HTC suggests you drill into your walls and make them a permanent fixture of your home, but an alternative is to use two tripods. We, ingeniously, propped one up on a wall-mounted TV and stood the other on a GoPro suction cup stuck to the window.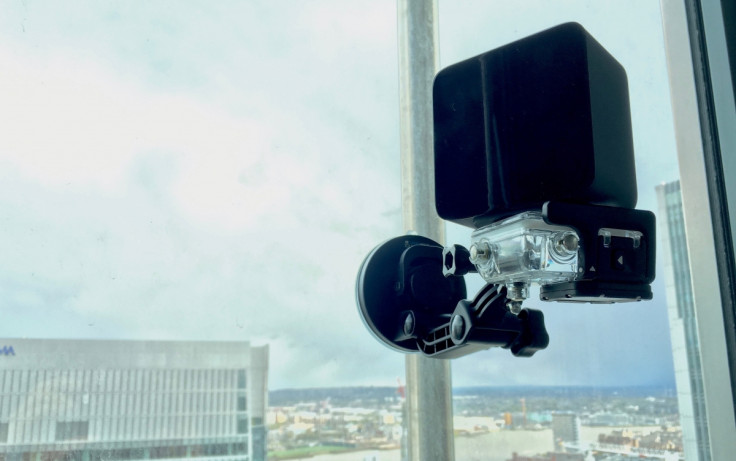 Both boxes contain a small oscillating motor, so if you take our approach you'll want to tape them down. They also need a mains plug each, so a whole bag of extension cables will likely be on your shopping list.
The rest of the physical setup is a fairly simple process of plugging everything together, as per the setup guide on the HTC website. The guide, hilariously, claims setup takes 25 minutes, but we spent a full two hours fiddling with the Vive until the first game booted into life.
This was mostly due to software problems. Steam crashed several times and many drivers need to be installed on the brand new MSI gaming laptop Nvidia had provided us with for our Vive review.
HTC Vive setup guide:
Mapping your room
Vive's unique selling point is how you can walk around in the virtual world. To tell Vive how much space you have to play in, you simple take one of the controllers and walk around the perimeter. Vive almost nailed this on our first attempt, but we wanted to stretch the area as much as we could, so entered advanced mode, where you click the controller's trigger at each corner of your rectangular playground. This took a lot of frustrating trial and error before the system finally understood what we wanted and mapped as large an area as we could fit in our meeting room.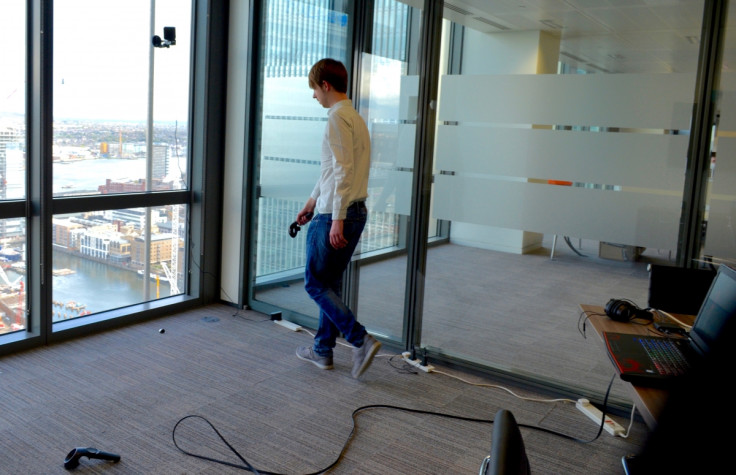 We were well over an hour into setting up at this point and took great amusement from the guide asking us to 'locate the floor' - that is, put the controllers on the floor. Imagine having to do all this on Christmas Day morning, or at a friend's house because you've brought Vive over for an afternoon.
I shouldn't criticise the Vive too much here, because deep down I quite enjoy getting stuck into a box full of cables and setting everything up. My favourite bit about moving house is getting a clean start with the TV/games console/surround sound system; but all of this demonstrates just how close to the bleeding edge the Vive is. It's a device for hardcore gamers, which is packed with technology that will one day be cheap, easy and adopted by the masses.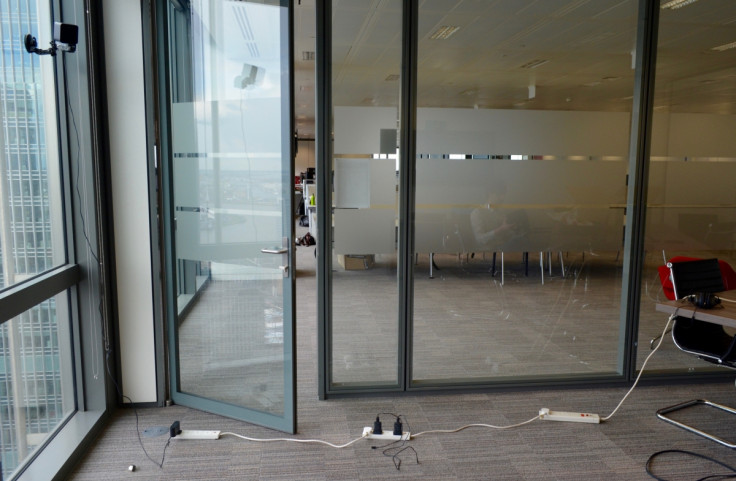 HTC Vive setup guide: Software
When approaching the two-hour mark we thought our first taste of Vive would be mere moments away. We asked the laptop to connected with all five components and saw green lights for the two Lighthouse stations, then both controllers. But the headset itself, the very heart of Vive, remained resolutely red.
We unplugged and replugged. Switched off and rebooted. Googled and swore. Nothing was working until, out of nowhere, after we thought we had updated everything, an Nvidia pop-up said our graphics card wasn't quite ready for Vive time. A quick software update later and we were finally in business.
HTC Vive setup guide: Worth the wait?
It's a shame this complex and frustrating setup is a part of a £700 consumer product, when we're so accustomed to plugging something in and getting up to speed in an instant. I'm sure the majority of Vive buyers won't mind because they are likely comfortable with hunting down graphics card drivers and handy with sticky tape and improvisation. But then the system's audience is limited before it's even got out of the starting blocks.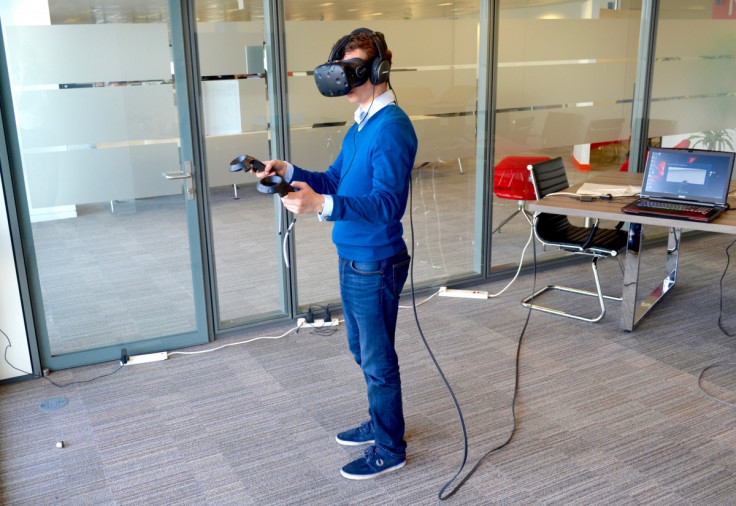 Make no mistake, the afternoon of setup was absolutely worth it. As you will find out in our full review and accompanying features, Vive is truly brilliant and completely worth the wait. The technology is clearly at its most expensive, complex and difficult now.
Virtual reality as mind-blowing as this will get smaller, cheaper and simpler in time, but only if early adopters hand over their cash and put up with today's frustrations. I hope they do, because tomorrow's Vive, the one you can set up in an instant, will be spectacular.