The Huawei Ascend P1, a smartphone that was unveiled in Las Vegas in January at the 2012 Consumer Electronics Show (CES), is coming to the UK. Hauwei claims the Ascend P1 is the world's slimmest smartphone. It is 7.6mm thick, 1mm thinner than a Samsung Galaxy S3 and 1.4mm thinner than an Apple iPhone 4S. The device is expected to be available from early August through Vodafone and independent retailers.
"The Ascend P1 demonstrates, yet, again, that Huawei is dedicated to launching beautifully designed smartphones without compromise," said Mark Mitchinson, Huawei DeviceUK and Ireland Executive Vice-President. "The Ascend P1 stands alongside the most compelling Android devices in the market, affording a genuine and rich mobile experience at every turn. It offers real differentiation in a market that's crying out for change and increased value. The Ascend P1 puts unmatched smartphone firepower into the hands of the mass market, and demonstrates that world-beating technology does not have to come at a premium," said Mark Mitchinson.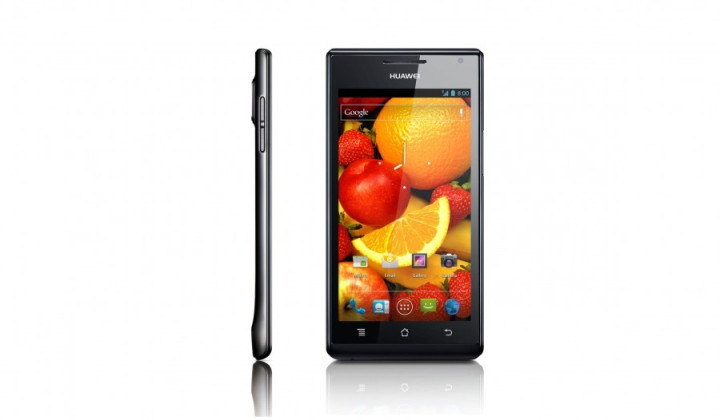 Vodafone will offer the phone free to UK customers, on a £26 monthly contract. Retail pricing has yet to be announced. The device is powered by a Texas Instrument OMAP 4460 dual-core Cortext-A9 processor clocked at 1.5GHz. It includes a PowerVR SGX graphics chip designed to deliver great gaming performance.
"The Huawei Ascend P1 might not be the most luxurious of phones on the market, but it's super-slim, powerful and has a good screen," said CNET UK. "The Android Ice Cream Sandwich software might not have the 'cutting edge' tag it did prior to the arrival of Jelly Bean on the Nexus 7 this month, but it will put you above the majority of Android users and it won't charge you the Earth for the privilege."
The Ascend P1 will compete for customer affection with the ZTE Grand X, which recently launched in London. This phone will be available on contract via Phones 4U and Virgin Media stores across UK in August. According to reports, Virgin Media will offer four tariffs ranging from £24 a month to £37, all on two-year contracts with a free device.
Several similar new phones are likely to be launched this autumn, as manufacturers race to beat the expected October launch of Apple's iPhone 5.