The Queen Mother was racist against black people, diarist claims
Sir Roy Strong says he protected the royal from her excessive "colour prejudice"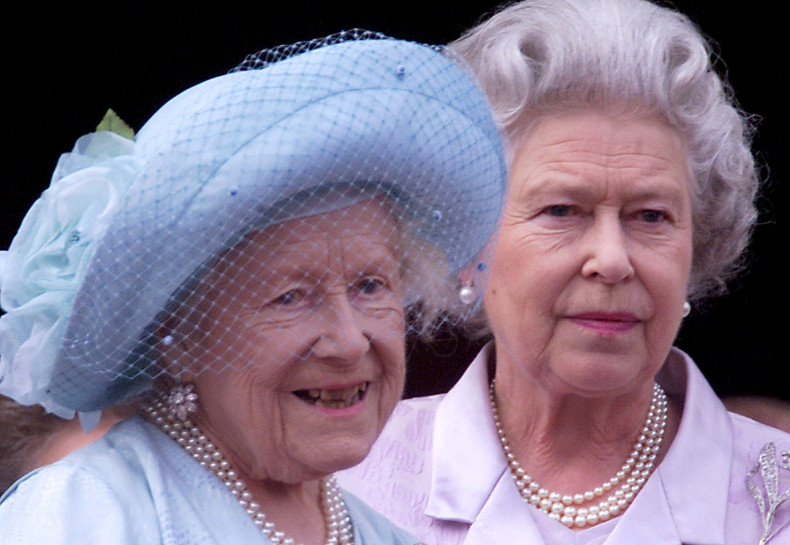 A celebrated diarist said he censored remarks made by the Queen Mother because they were so racist.
Sir Roy Strong, whose memoirs tell of his life in British high society, said he cut some of the late royal's comments altogether in order to protect her.
"I can remember the Queen Mother came to lunch at Ham House, which was a branch of the V&A, and she said, 'I will bring the liquid refreshment', and we all knew what that meant," he said at the Hay Literary Festival.
"Suddenly in the middle of lunch, I was on the left of her I think, and the Queen was in Africa at the time, and the Queen Mother leant over to me and said, 'Beware the blackamoors'.
"I thought: 'I can't put that down, it's too awful.' But one knows she was colour prejudiced. So I always felt there was a certain streak of me that was protective of things, but on the whole not."
In 1923, the then Elizabeth Bowes-Lyon married Albert, Duke of York. After his elder brother's abdication, he would go on to become George VI. The couple had two daughters - Elizabeth, the current monarch, and Margaret.
Sir Roy said his two volumes of diaries were largely uninhibited but that he had had to make an exception for the mother of Queen Elizabeth II.
He defended his decision to omit such anecdotes from his work for fear of upsetting the London-born last Empress consort of India, who died aged 101, in 2002.
"I am always protective of people who are close to me, who are friends. I revere the monarchy for all its faults," he said.
Sir Roy, 81, is a former director of the National Portrait Gallery and Victoria and Albert Museum. He was knighted in 2016.
He told the Hay Festival that he would often "rag" Prince Charles about the colour of his garden gates at Royal residence Highgrove.
"Every so often he pops up in my life... he got a pair of iron gates painted black and I say 'have you painted them blue yet?' and he never, never does. And we go on and on with that," he said.