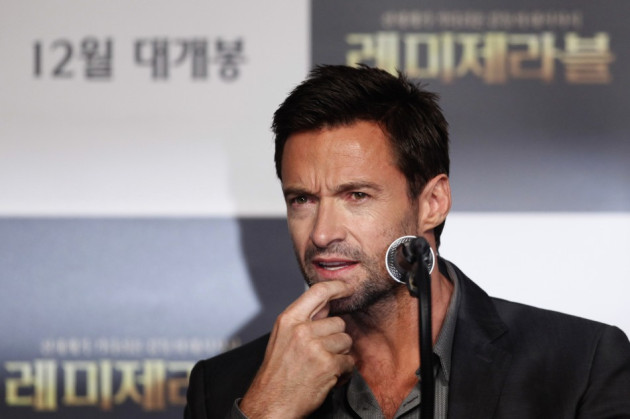 Australian actor Hugh Jackman's stalker, 46-year-old woman Katherine Thurston, has been ruled mentally unfit for trial.
The ruling was delivered by Manhattan Supreme Court Justice Maxwell Wiley, according to the New York Post. The judge's decision came after a court-ordered psychological evaluation.
A decision on her future is pending acceptance of the psych verdict by the prosecution. If that is passed, then Thurston will be remanded to a psychiatric facility.
According to reports, Thurston accosted Jackman at a gymnasium in New York's West Village neighbourhood. She reportedly snuck past the front desk and screamed "I love you" at the X-Men star before reaching into her khaki pants and throwing an electric razor stuffed with her pubic hair.
Police sources say Jackson was alarmed at the time and felt Thurston was reaching for a knife or a gun. The 44-year-old actor later confirmed to the authorities Thurston has been stalking him for a while.
She was seen outside his seven-year-old daughter's school in Manhattan and she also camped outside his home in the Village. After the incident, Jackman would only comment that his family's safety was his priority and he hoped Thurston would get the help she "obviously needs".
The New York Post reports Thurston has no prior criminal history.
Thurston is due back in court on 2 July and is being held on bail of $7,500 until that time. Meanwhile, Jackman is expected to reprise his role as comic book hero Wolverine X-Men: Days of Future Passed (2014). Before that, though, Wolverine will take the silver screens in July, in James Mangold's The Wolverine.