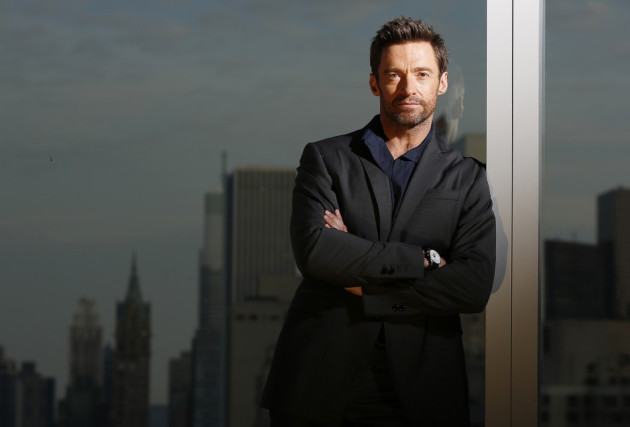 Wolverine star, Hugh Jackman's wife, Deborra-Lee Furness reportedly prefers him to be fat and chubby.
The 44-year-old actor of Les Miserables, who went through a tough diet and training regime for his role in Wolverine, stated that his wife never admired his toned physique.
''[No, she doesn't approve]. I get a hard time for it. Deb tells me, 'Your job, as my husband, is to be fat and chubby, so that I look great," Jackman joked.
Meanwhile, his wife also admitted that Jackman could be scary when he has to diet.
''I think that's where he finds his rage [for the character] - you don't give him nice food ... really scary. He's really scary with no food. Wolverine rage! It takes a lot of discipline. I'm there to witness it. The world's most disciplined man," she stated.
Jackman and Lee-Furness have been married for 17 years and he recently revealed the secret to their happy life.
''Eight per cent of a marriage is choosing the right person and with Deb I just knew. Obviously there has to be a great attraction and love. In any marriage, there must be some sacrifices. No marriage survives if both people are selfish,'' Jackman stated to The Mail.
Bollywood superstar Shah Rukh khan also recently showered praises on the X Men star.
"Hugh Jackman my friend u can dance...sing...act...fight better than anyone else in the world. U r Wolverine..the one and only!!!,"he wrote on Facebook.
Jackman is all set for the release of his latest movie, The Wolverine on 24 July 24, a role that catapulted him to superstardom, which he has been essaying for the past 13 years.