Human rights experts warn law against intimidating election candidates threatens freedom of speech
A senior police chief has cautioned new poll law was an overkill.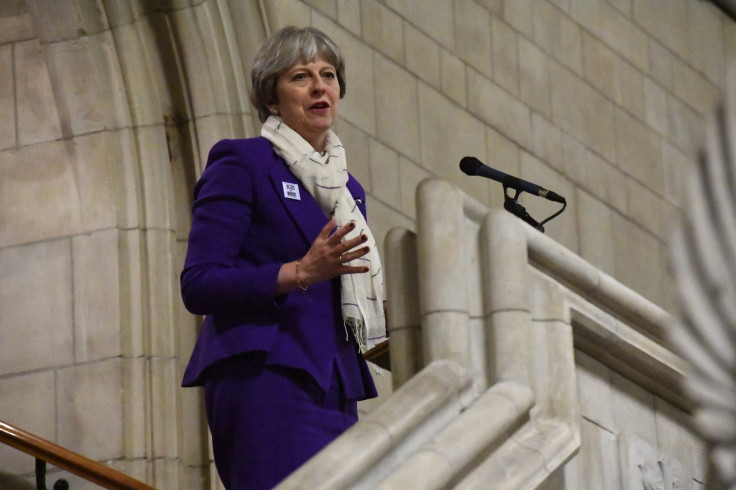 Human rights experts have warned that plans backed by Theresa May to introduce a new law making it illegal to "intimidate" election candidates and campaigners poses a threat to freedom of speech.
Speaking earlier this week to mark the 100th anniversary of the 1918 Representation of the People Act, which ushered in the vote for women in the UK for the first time, she lamented "a tone of bitterness and aggression has entered into our public debate".
"While intimidation is already a crime, we will consult on making it an offence in electoral law to intimidate candidates and campaigners," she said.
She cited the findings of a report by the Committee on Standards in Public Life that women, BME and LGBT people are at highest risk. The recommendations come after Labour MP Diane Abbott received almost half of all the abusive tweets sent to female MPs during the last general election campaign, according to human rights charity Amnesty International.
The report recommended "intimidating Parliamentary candidates and party campaigners" be made illegal. However, the report also said that it should be "no broader than existing criminal law".
Chief Constable Mike Barton QPM, of the National Police Chiefs Council (NPCC), also told the committee that "law enforcement and policing are content with the law". The Offences Against the Person Act 1861, for instance, is sufficient to deal with threats to kill, he said.
"There is a view that, with the advent of the internet, some of our more ancient laws are probably not applicable, but we do not find that," he added. "Our view on social media at the moment is that we feel that we already have a suite of offences there."
Stephen Knight, human rights barrister at One Pump Court Chambers, told IBTimes UK that he fears the plans present a threat to freedom of speech.
"It is a sad irony that the prime minister has sought to use the centenary of the suffragettes' greatest victory to announce legislation aimed at criminalising the sort of direct action in which those same suffragettes participated," he reasoned.
Agreeing that the debate had gone too far when it strays into threats of physical violence of hate speech, Knight argued "those who do not wish to face scrutiny for their own repugnant views often use intimidation as an excuse", and that it could be used as a tactic for political figures to avoid responding substantively when their opinions are challenged.
"Further, it permits those in a position of power and with access to the media to play for sympathy, as the supposed victims of 'witch-hunts' or 'no platform' campaigns. Whether in the criminal courts or the court of public opinion, claims of intimidation require an appropriate level of scrutiny before they can be believed.
"A healthy democracy in whatever form requires open debate to function. Such debate may be spirited, and it may sometimes be insulting, crude, or confrontational. Our society must do all it can to ensure that speech in the public sphere, even when critical of others, remains truly free, and protected," Knight concluded.
Speaking more broadly, Gemma Lindfield, barrister at 5 SAH legal chambers who specialises in human rights law, told IBTimes UK that the level of public debate has "seriously deteriorated", become "polarised" and "led to intimidation, threats and sadly the murder of an MP", citing the murder of Jo Cox in 2016.
Rather than creating new laws, the existing laws must be properly enforced in the face of cuts, she said.
"This [the political debate] is wholly unacceptable," she said adding: "There is a sufficient legal framework for dealing with intimidation and harassment of public officials but it seems that it is not readily used. This is likely to be a resources issue. There is simply insufficient resources to deal with all of the threats that are being made on a daily basis."
Linfield argued that police should monitor threats public officials receive and take appropriate action, including prosecutions, in light of the rise of right wing hate groups online. Social media companies and internet services providers must also accept responsibility, she added.
"Rather than introducing a new law as a sticking plaster, the government should engage in a comprehensive review of the contributory factors that have led to this state of affairs and what can be done, whether that be education or regulation of social media sites and internet service providers, for example," she said, adding: "I am concerned that things can only get worse and not better."