Tories build 4-point poll lead over Labour despite Brexit chaos
43% of those surveyed intend to vote for the Conservatives vs. 39% for Labour.
37% think May would be the best prime minister with Corbyn on 29%.
59% think May is dealing with Brexit badly.
The latest poll of voting intentions shows Theresa May's Conservatives holding a four-point lead over Jeremy Corbyn's Labour, despite weeks of public Tory infighting over Brexit.
As to who voters think would be the best prime minister, May holds a healthy lead over Corbyn, with "Don't know" in second place.
The new figures will be a blow to Labour, and will lead to questions as to why the party is unable to overtake the Tories even as Theresa May struggles to hold her government together.
In the latest poll conducted by YouGov and The Times, the Conservatives are on 43% - up 1% from a week ago - while Labour are on 39% - down by 3%. The Liberal Democrats are in third on 8%, up 2% from last week.
The results of the 2,000-person poll came as a surprise considering the chaos reigning in Theresa May's government, as leaks over the impact of Brexit pit the pro- and anti-EU wings of the party against each other.
May holds an 8% lead over Corbyn as to who voters think would be a better prime minister, at 37% vs. 29%. Worryingly for Labour, "Don't know" was the second most popular choice, at 33%.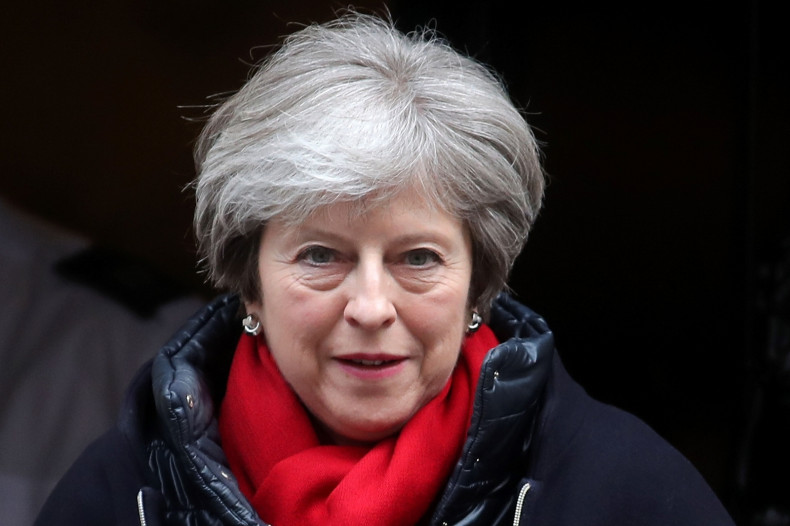 Corbyn is out in front with young voters, commanding the support of 72% of those aged 18-24. For those aged 25-49, Labour is the desired choice for 50% of voters against 30% for the Conservatives.
The grey vote is still solidly Tory, with 63% of those aged 65 and over backing Theresa May, and just 21% leaning towards Labour. The Conservatives were also more popular among voters aged 50-64 with 49% versus Labour at 31%.
Labour has built a six-point lead in London and a commanding 20-point lead in the north of England. The Tories lead in the south of England, Midlands and Wales. The Scottish National Party leads the Conservatives as the most popular party by 1% in Scotland.
The poll found that Brexit was the most important current issue for voters. Just 22% think Theresa May is dealing with Brexit well, while 59% think she is dealing with it badly. Voters are still split on the vote to leave the EU, with 43% believing it was the right decision and 44% that it was the wrong decision.