Nearly 1,000 football fans watching the Champions League final on Saturday (3 June) night in Italy's Turin were injured after firecrackers led to a bomb scare and stampede.
Media reports stated that a seven-year-old boy was among the five or six people seriously injured in the chaos. The boy is reportedly in hospital with severe chest and head injuries.
The incident took place when fans cheering for Juventus and Real Madrid in the final clash were taken by surprise after they heard loud bangs resembling gunshots or a bomb blast. With just 10 minutes of the second half remaining, people started rushing out of the centre of Piazza San Carlo, one of the Italian city's main public squares.
The football fans were seen crushing people against barriers and running away from the venue. The area was later seen littered with people's shoes, bags and other belongings.
According to the BBC, some people were injured when a barrier around the entrance to an underground car park crashed due to the commotion and rush.
Videos circulating online also show people running around in panic shouting and screaming in panic. Pictures of the aftermath showed Juventus fans wearing the team jersey looking for their missing belongings on the littered streets.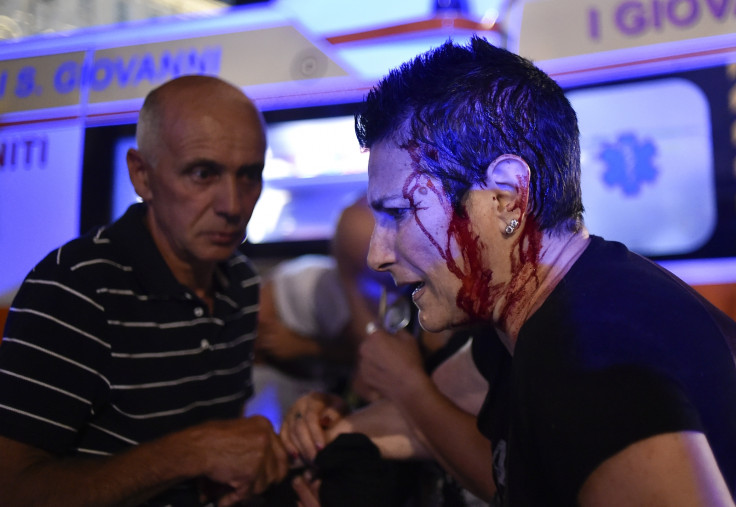 "We heard a bang and everyone started to run," a witness reportedly told La Stampa newspaper. "We heard screaming and at one point thousands of people began to press to run off the square.
"We were all overwhelmed, there are children who lost their parents and relatives. You do not understand anything even after several minutes, it looked like a real bomb."