An Austrian teenager who ran away to join the Islamic State (Isis) with a friend has reportedly grown disillusioned with her jihadi life and said she wants to return home.
Samra Kesinovic, 16, has contacted family and friends in Vienna, Austria, saying she has had enough of the extreme violence she witnesses every day as part of her new life amid the extremist group, Austrian security sources told newspaper Osterreich.
Kesinovic travelled to Syria with her 15-year-old friend Sabina Selimovic in April, after reportedly becoming radicalised through contact with Chechen youths in Vienna.
In a letter to their families, the girls, who are of Bosnian origin, said they had gone to the Middle East "to fight for Islam" and were ready to die as jihadists.
"No point looking for us: See you in paradise... We will serve Allah and die for him," they wrote.
They are believed to have become "jihadi brides", marrying Islamist fighters of Chechen origin in the Isis stronghold of Raqqa, northern Syria. According to unverified reports circulating in September at least one of them is now pregnant.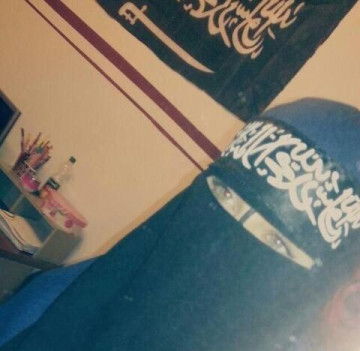 The two have become poster girls for Islamist militants, posting online pictures and updates glorifying their new way of life.
In some photos, the teenagers are depicted holding rifles and posing with masked gunmen.
Some experts however argued the pictures might have been doctored and their accounts hijacked by others for propaganda purposes.
Selimovic has not given any intention that she wants to return home, Osterreich reported.
Some 160 Austrian nationals are believed to be among the hundreds of Europeans to have joined Islamist fighters in Iraq and Syria.
Dozens of women, including about 60 Britons, are known to have travelled to the region to support Isis.