An Austrian teenager who ran away to join the Islamic State (Isis) group has given an insight into her new life as a jihadi bride in an interview via text with a French magazine.
Sabina Selimovic, 15, told Paris Match she feels "free" in her new home in Syria.
"[Here] I can practice my religion," she said. "In Vienna I couldn't."
The teenager travelled to the war-torn country with her 16-year-old friend Samra Kesinovic in April, after reportedly becoming radicalised through contact with Chechen youths in Vienna.
Sabina said they crossed into Syria from Turkey on foot, bringing along only some clothing.
The two, both of Bosnian origin, are believed to have become "jihadi brides", marrying Islamist fighters of in the IS stronghold of Raqqa.
Sabina confirmed she is now married to an Islamist militant, who receives a "soldier" salary from IS, but denied reports that she is pregnant.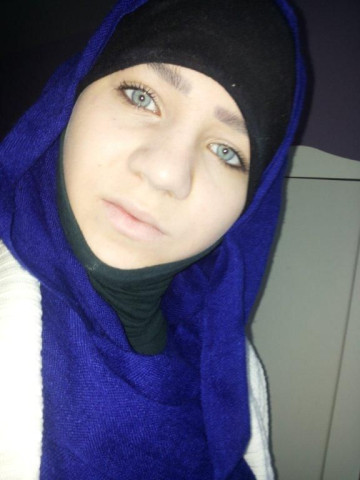 In a series of brief replies indicative of her young age, the teenager gave a few details about her daily life, including a description of her meals and accommodation.
"I've discovered new foods," she said. "But we also find Ketchup, Nutella, and Cornflakes."
Sabina said that, after arriving in Syria, she initially shared a house with Samra "and our two husbands" but they have since moved into separate flats.
Paris Match said the interview was conducted under the supervision of the teenager's husband, casting a shadow on the genuineness of her replies.
Since travelling to Syria, Sabina and Samra have become poster girls for Islamist militants, posting online pictures and updates glorifying their new way of life.
In some photos, the teenagers are depicted holding rifles and posing with masked gunmen.
Some experts however argued the pictures might have been doctored and their accounts hijacked by others for propaganda purposes.
Earlier this month, Samra reportedly contacted family and friends in Vienna, Austria, saying she had had enough of the extreme violence she witnessed every day and wanted to return home.