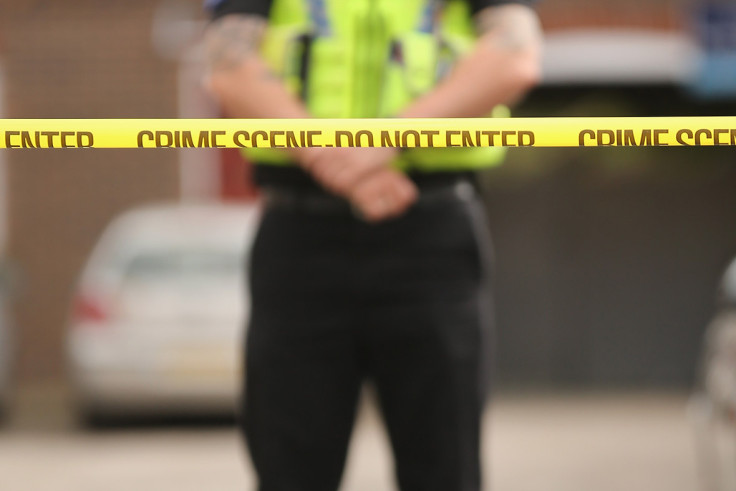 A hungry 7-year-old boy was found wandering the streets of Franklin, Ohio trying to sell his teddy bear to buy some food, police said. Police were alerted to the boy by a concerned bystander who had seen the boy in a busy section of town on 7 August.
Franklin Police Officer Steve Dunham told reporters that when officers went to check on the boy, they found him in front of a pharmacy. The boy appeared to be very nervous but eventually opened up to officers. "I think he thought he would get in trouble," Dunham told CNN. "He told me he was hungry and was trying to get money for food."
The boy had reportedly not eaten in several days, Chief Russ Whitman added. Dunham then took the boy to get some dinner at Subway before bringing him back to the police department, Fox59 reported.
While investigating the boy's situation, Franklin Police discovered he lived with his four brothers and their parents in a home full of trash, liquor bottles and a strong smell of cat urine. Officers who visited the home reported it "was in deplorable condition," Dunham said. The boys brothers, ages 11, 12, 15 and 17, were also found.
Whitman said the boys' parents, who were home at the time, were each charged with five counts of child neglect. The two pleaded not guilty in a 9 August court date and are scheduled for a pretrial conference in September, Lieutenant Brian Pacifico told CNN.
Ohio Child Protective Services reached out to other family members to pick up the five boys. Dunham told CNN that the youngest watched cartoons with a dispatcher at the police station for a few hours before a relative picked him up.
"(Police) treated them like their own kids, and that's exactly what law enforcement does in situations like this. How would we want someone to treat our kids? Hopefully, these officers' actions change these kids' lives and maybe change the lives of the parents to become better parents," Whitman told Fox59.
While the boys' parents are not in jail, they have been ordered to have no contact with their children. Local charity, the St Vincent De Paul organisation, has stepped up to assist the children and is taking donations for them, CBS News reported.
On the department's Facebook page, Whitman said the local "SVDP assists several families with food, clothing, and auto repair in and around the Franklin area. Without volunteers like these, families would be finding themselves in worse situations than this one."