Police are on the hunt for a man who put his head up a woman's skirt and took photographs of her intimate parts on a train from London to Essex.
The unscrupulous upskirter committed the crime on the 12.35pm train from Liverpool Street to Rayleigh on 22 December, British Transport Police said in a statement.
A witness said the suspect began behaving strangely with intense stares at a woman who was on the service.
He then pretended to tie his shoelace on several occasions, but it was simply a ruse to get a non-consensual glance up the victim's skirt.
Then, as the unaware woman got off the train at Rayleigh, the suspect placed his head and camera underneath her skirt and took several pictures.
Now cops have released images of a man who they want to speak to in connection with the offence. They think he may be a key part of their investigation.
He appears to be a slim white man, who was wearing big headphones, a black hat, a black coat and blue jeans on the day of the offence.
The legality of taking upskirt photographs, or 'creepshots', is a surprisingly complicated issue and not a satisfactory one for a number of people.
As a starting point, people are allowed to take photos of strangers in public place – a basic freedom afforded to everyone and particularly useful for photojournalists.
If a man then points his camera up a woman's skirt without violating her person the matter becomes more complex, especially if the image is not graphic (the women is wearing underwear).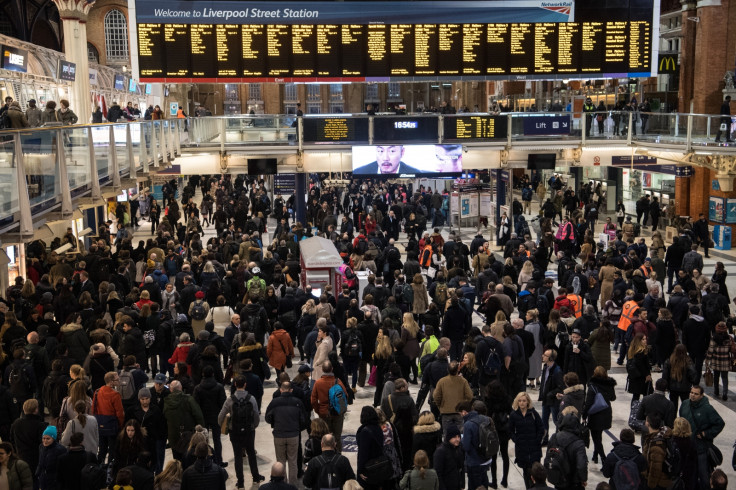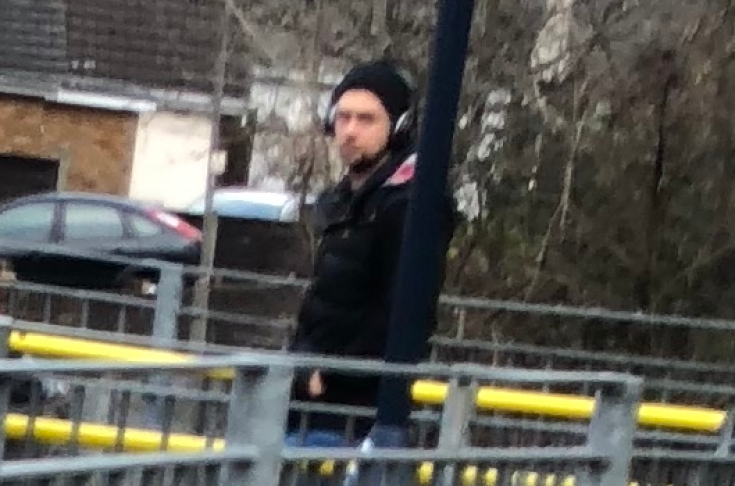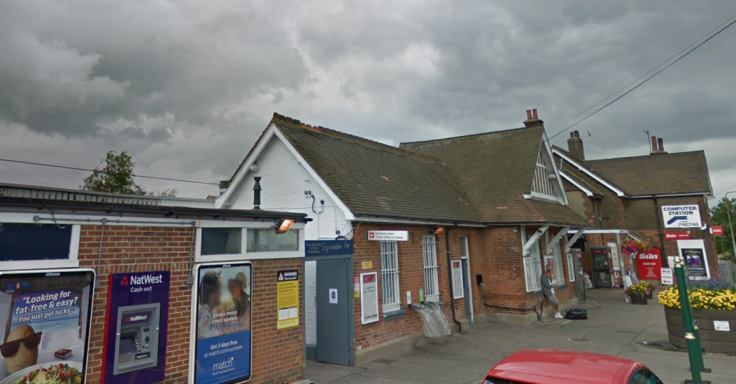 According to victim Gina Martin, if it is not a graphic image then an upskirter can only be charged with outraging public decency – and only then if there are two witnesses to the offence. The British Transport Police appear to be pursuing this line of investigation in the present case.
Campaigning group Safe Gigs for Women have called for a new office to be created, saying "upskirt photography" should be illegal under the Sexual Offences Act.
"It is unquestionably a form of sexual harassment and assault. If you wear a skirt in public, you certainly do not mean for your body to be put on display," the organisation added.
Just over a year ago, the personal details of 180,000 upskirt fetishists were leaked online after an underground pornography community had its database hacked.
The website in question, The Candid Board, is dedicated to images, videos and forum posts about women who appear to be unaware they are being photographed or recorded.
There is no suggestion that the suspect in the present case had plans to upload any pictures to the internet.