Archaeologists have discovered remains of what could be the earliest known settlements of hunter-gatherers. The find was made in the western Amazon rainforests of Bolivia.
Excavations at previously unknown archaeological sites in the Bolivian lowlands have exposed three middens (forested earthen mounds, also known as forest islands) produced by human hunters as early as 10,000 years ago, archaeologists have revealed.
Archaeological remains recovered from the middens include remains of burnt earth, fragments of human skull, fragmented pottery, bone tools, well-cemented shells and bone residues.
All these items correspond to late-Holocene (about 10,000 years ago) humans, whose main occupation for a living was to hunt with the help of bows and arrows.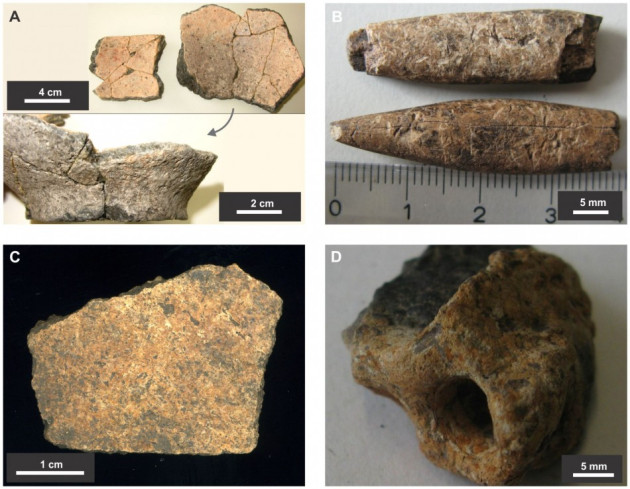 "In a tropical and geomorphologically active landscape often considered challenging both for early human occupation and for the preservation of hunter-gatherer sites, the newly discovered shell middens provide evidence for early to middle Holocene occupation and illustrate the potential for identifying and interpreting early open-air archaeological sites in western Amazonia," arcaheologists noted in their report published in the journal PLoS ONE.
Excavations were carried out in the Bolivian Amazon's Llanos de Moxos region, which is among the largest inundated savannah landscapes in the world. A large number of pre-Columbian earthworks, huge earthen mounds and drainage works in the region suggests it supported relatively large populations in the past.
"The peopling of Amazonia and the adaptive strategies of its early inhabitants are among the least known aspects of the archaeology of the New World," the researchers added, "The existence of early hunter-gatherer sites in the Bolivian lowlands sheds new light on the region's past."
Carbon dating of the remains found in this latest discovery further suggests that two of the middens are the oldest middens in South America, making the sites in Llanos de Moxos the oldest sites to have been inhabited by hunter-gatherers in the region.