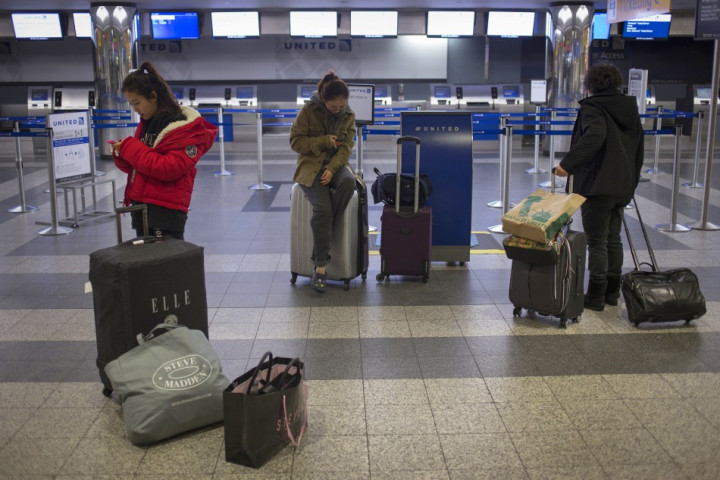 The thousands of people left stranded because of travel chaos caused by Superstorm Sandy may soon be able to complete their journeys, as flights are starting to resume.
Both John F Kennedy International and Newark Liberty International have partially reopened, and Virgin Atlantic announced it is resuming its service to the affected areas.
A statement from Virgin said: "As Tropical Storm Sandy moves away from the New York area and the city begins to recover we are happy to confirm that both JFK and Newark airport will re-open today and our scheduled flights to and from New York on Wednesday 31 October 2012 will recommence.
"Now the airports are reopening we can focus our energy on a recovery plan to bring people back home. Because flights are already very full it will be a little while before everybody is accommodated.
"We are arranging additional flights to and from New York in order to get passengers back home. If you have already been re booked on a flight due to leave in the next three days i.e. up to and including Friday 2 November it is unlikely we will be able to bring you home any sooner so please check in for your new flight as usual."
According to FlightAware.com, over 18,000 flights have been cancelled as a result of Hurricane Sandy.
LaGuardia Airport in New York remains closed. Both JFK and Newark airports opened at 7am, but will be providing a limited service.
Heathrow Airport announced it is now resuming flights to and from the east coast: "In the wake of Hurricane Sandy, flights to and from US East Coast airports are resuming but there are still some cancellations.
"Therefore, passengers travelling to New York, Baltimore, Newark, Washington, Boston and Philadelphia should check the status of their flight with their airline before travelling to the airport."
The storm left thousands of people stranded. Many families in the UK also had their school holiday plans disrupted as a result of the hurricane.
Virgin added: "Sandy has caused widespread and significant damage and flooding. The public transport systems remain closed or severely disrupted and there are many areas without power.
"This situation may prevail for many days to come and we encourage all our customers to make themselves aware of local conditions before they start their journeys and take all the necessary precautions, as well as pre-planning their journeys to and from US East Coast airports."
After devastating parts of the US, Super storm Sandy has now made its way to Canada. Toronto Pearson Airport warned passengers that a significant number of its flights will be cancelled. It advised passengers to check their flight status before travelling to the airport.