Hyperloop, the 700mph train dreamed up by American inventor Elon Musk, is edging closer to reality and will begin testing in Las Vegas in January 2016. The testing will be carried out by Hyperloop Technologies, guided by a 57-page white paper published by Musk in 2013.
The train will travel through a low-pressure tunnel which has most of its air removed, and will be pushed along by a series of electromagnets. Electric coils in the track react with magnets built into the train capsule, pushing it through the tunnel. Low air pressure helps to reduce aerodynamic drag and increase speed and efficiency.
The test track, under construction in northern Las Vegas, is about half a mile long, and includes hundreds of meters of electric coils and power generation trucks nearby. A complete passenger capsule has not yet been built, so for the first test Hyperloop Technologies will use the base of what will eventually be a vehicle for two passengers and their luggage.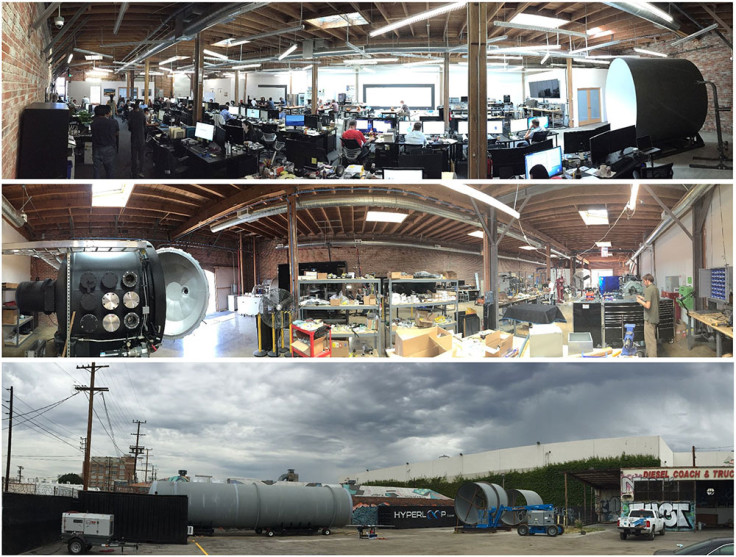 Performance of the capsule will be barely believable and definitely uncomfortable – the team is predicting acceleration of 0-336mph in two seconds, similar to top fuel dragsters, the quickest race cars ever made. Recognising that such performance would likely spill a morning latte or two, Hyperloop Technologies co-founder Brogan BamBrogan (that's actually his legal name) told Wired: "That's not the kind of Hyperloop you want to ride. We're really just testing our ability to dump that much power into our coils that quickly."
Once the capsule is complete and passengers added, the Hyperloop will be much heavier, making its performance somewhat less painful for the commuters the company hopes will pay to use it. For now, testing with passengers on board will be limited to 160mph, but the company believes 780mph is possible with empty capsules.
If the testing phase is successful, Hyperloop will build permanent pods that will be used to transport time sensitive objects, such as organs that are needed for transplants. It will also have the capacity to carry an estimated 3,400 passengers per hour across the Los Angeles region to the San Francisco Bay Area.