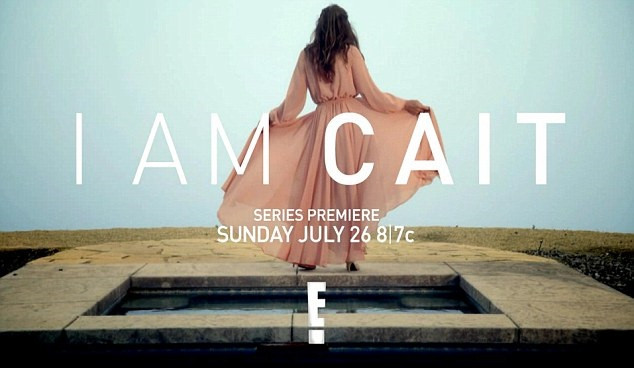 Since coming out as a transgender woman, Caitlyn Jenner has shared only glimpses of herself with the public, but her candid docuseries I Am Cait lays everything – the triumphs and emotional lows – out on the table.
Silencing the small group of critics who have reduced Caitlyn's transition to hair and make-up, the hour-long premiere episode opens with the Olympic champion, formerly known as Bruce Jenner, bare-faced and bleary-eyed in the early hours of the morning.
It is the day of the 65 year old's iconic Vanity Fair debut, which saw the reality star unveil her female identity to the world for the first time.
A phone call from his stepdaughter Kim Kardashian reveals the good news that Caitlyn has broken a Twitter record for gaining more than a million followers in just a few hours.
However, I Am Cait is not just a display of the glitz and glam aspect of Caitlyn's new life as a woman.
Watch the I Am Cait trailer:
The ESPY award-winner battles with nerves as she prepares for a big reunion with her elderly mother Esther and sisters Lisa and Pam, the latter of whom first learned of Caitlyn's gender struggles more than 30 years ago.
The raw and sometimes uncomfortable conversations between Caitlyn and Esther provide some of the episode's most heart-wrenching scenes, highlighting just how difficult it can be for parents to come to terms with their child coming out as transgender.
Admitting that it has been an "overwhelming" period of adjustment, Esther, who unintentionally flits between using both pronouns when referring to Jenner, says: "It's going to be so difficult for me. It's not easy."
Coming to a heart-warming resolution, Esther concludes: "You have the same soul you were born with... I will always love Bruce and I will always love her," in reference to Caitlyn.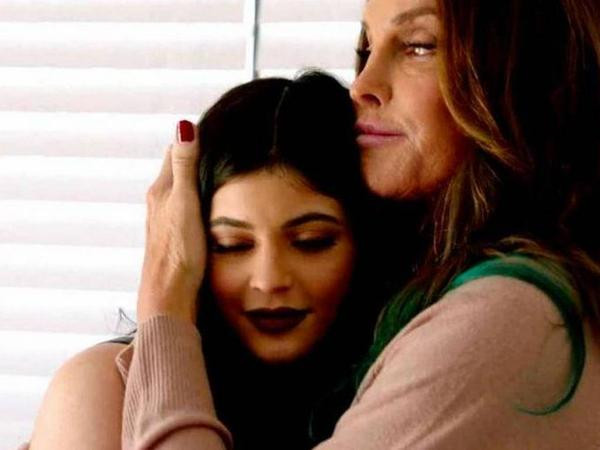 Esther's reaction to Caitlyn contrasts with that of the former athlete's youngest child, daughter Kylie Jenner, who meets her father's female identity for the first time via FaceTime.
Although worried that he might "scare" the 17-year-old with her feminine appearance, the youngster is not phased and states: "I'm not scared, you look pretty."
Later when she visits her father's Malibu home, Kylie's reaction could not be sweeter, with the high school graduate gifting Jenner with green dip-dyed hair extensions from her new range.
What appears to be a relatively settled and loving relationship between father and daughter is summed up when Caitlyn states: "I have no problems with Kylie."
The motivational speaker's transition has certainly been a personal experience, but also somewhat of a selfless one.
Focus in the docuseries soon shifts away from the reality star and onto young people who are enduring the same struggle Jenner went through, including one teenager who committed suicide after being bullied over his transgender identity.
In the midst of all the seriousness, the most light-hearted and possibly enlightening moment comes from Kanye West's unexpected cameo.
Kim Kardashian's husband takes his first meeting with Caitlyn's female identity completely in his stride and even shares some pearls of wisdom with the gold medallist's mother and sisters.
"I think this is one of the strongest things that has happened in our human existence," the All Day rapper says sincerely.
Of course, it briefly turns into the Kanye show when he happily gives the thoroughly amused Esther, Lisa and Pam a demonstration of his new Yeezy Boost trainers designed by Adidas.
However, the big laughs come when he initially greets Caitlyn with "what up", as though talking to one of his rapper friends.
A preview of future episodes from the eight-part series teases the fun moments Caitlyn has with her close friends – including transgender actress Candis Cayne – but also the uncomfortable confrontations between family members.
No matter what hurdles Caitlyn faces going forward, her positive attitude is to be admired.
"I'm very optimistic about the future and I'm dragging you along with me," Caitlyn tells her mother, and also viewers indirectly.
It is sure to be a worthwhile ride.
I Am Cait will air in the UK on 2 August on E!.