Director Nate Parker has had a change in thought in regards to his comments about the resurfacing of a 1999 rape allegation in which he and his Birth of a Nation co-writer and former college roommate, Jean Celestin, were named. After interviews with two entertainment websites, and a Facebook post that only managed to add more fuel to the controversy, the director-writer-actor of the critically acclaimed film told Ebony magazine that his comments were made "from a standpoint of ignorance".
Addressing issues regarding consent and rape culture, Parker said, "When I think about 1999, I think about being a 19-year-old kid, and I think about my attitude and behaviour just toward women with respect objectifying them. I never thought about consent as a definition, especially as I do now."
Comparing his younger self to the 36-year-old man he is today, the actor told the magazine, "When you're 19, getting a girl to say yes, or being a dog, or being a player, cheating.
"[Now] I feel like I'm way more attentive and curious as to what my wife wants, if she feels like it, her body language. I'll ask my wife," he added.
The embattled star went on to explain that as a young man, the idea of consent, while present, was not discussed. "I can't remember ever having a conversation about the definition of consent when I was a kid. I knew that no meant no, but that's it. But, if she's down, if she's not saying no, if she's engaged..." he continued.
At the screening of Birth Of A Nation in Los Angeles, Parker spoke about the rape case, saying his reaction to the resurfaced controversy had been "selfish". Later in his interview he explained, "I understand now, but I was speaking from a standpoint of ignorance.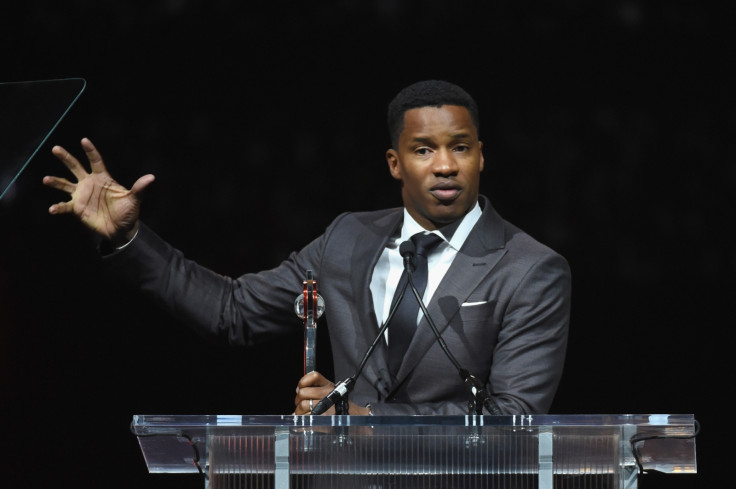 "I was thinking about myself. And what I realized is that I never took a moment to think about the woman. I didn't think about her then, and I didn't think about her when I was saying those statements, which was wrong and insensitive," he added.
Stating that earlier he was wrongly acting as if he was the victim, Parker acknowledged that his past comments were not empathetic or contrite but instead arrogant. "I'm a work in progress. I'm trying to be better. I got work to do. I got a lot of work to do within myself," he said.