Arsenal chief executive Ivan Gazidis promises money will be spent in the January transfer window following Tuesday's League Cup quarter final defeat to Bradford City.
Arsene Wenger's side produced an insipid performance at Valley Parade, as Bradford knocked-out the three-time Premier League champions on penalties.
Gazidis, during a meeting with members of the Arsenal Supporters Trust, revealed his dismay at the performance and confirmed funds would be made available to counteract the club's dismal start to the season which sees them seventh in the Premier League after 16 games.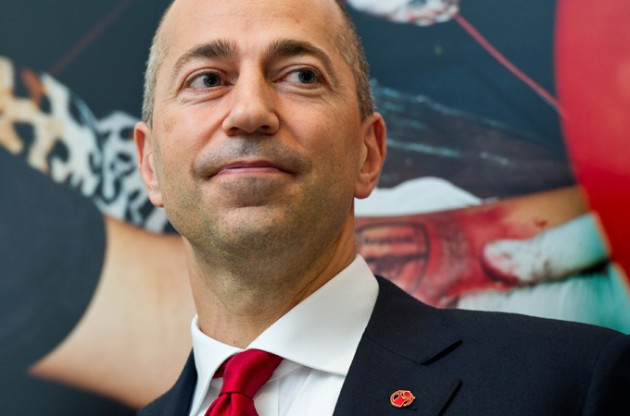 AST spokesman Tim Payton said: "He said it (the Bradford defeat) wasn't good enough and apologised for the result.
"He also thanked away fans for their support and said Arsenal will put that right, and confirmed that significant funds are available for transfers."
"This is the most difficult time in Arsene's 16 years and both the club and himself need to change direction quickly if his wonderful era is not to end on a sad note.
"The Arsenal Supporters' Trust cannot fathom why £70million was left untouched this summer. Arsene needs to get over his distaste for spending and use the resources that after all are provided by the hard-pressed fans who watch the team.
"The AST believe a shake-up is needed. We would like to see new, younger blood added to the board, and they also need to exercise more control and direction over Arsene's football strategy.
"One man cannot direct all transfer targets, wages, coaching methods and manage the team at games. It's too much for one man."
A disconsolate Gazidis delivered a damming message to supporters on Wednesday evening, claiming the Arsenal board were angered by the result.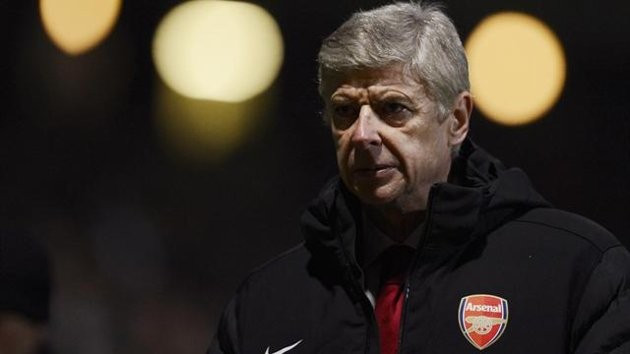 "I think I am frankly tired of getting up here and delivering the same message," Gazidis said.
"Last night was not good enough and it made us all upset and angry. I would like to apologise to all of you, especially the fans who travelled up there. It was unbelievable support as ever and you deserved better.
"That is something we will work hard to put right. We all work here and are desperate to deliver the success and trophies we all want. Look into the eyes of the staff here, look at the way they talk. We will get this right."
Gazidis met resistance from a section of Arsenal supporters during the club's AGM in October, with fans unhappy at the lack of investment in the playing squad given the substantial ticket prices and money secured from commercial and sponsorship deals.
Defeat to League two Bradford, who lie 65 places below Arsenal in the echelons of the Football League, is seen as a new low in Wenger's 16-year tenure in north London, with some sections of the support criticising his lack of recent success in the transfer market and his remit to lead a team whom haven't staged a genuine challenge for the title for five seasons.
To add to The Gunners' embarrassment, Bantams captain Gary Jones says his side faced a greater challenge during their domestic clash with 10-man Torquay United the previous weekend, than they did when faced with Wenger's deflated side.
Just three changes were made to the Arsenal side that had overcome West Bromwich Albion in the Premier League three days previous for the last-eight clash, and despite captain Thomas Vermaelen cancelling out Garry Thompson's first half effort with three minutes left, City survived extra-time without alarm as they secured a ninth successive penalty shoot-out win in a row.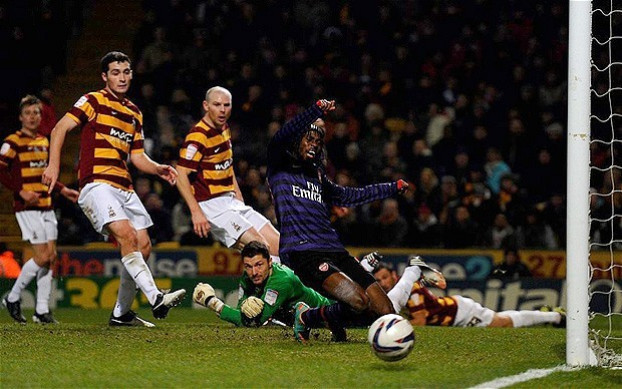 "I think Torquay gave us a tougher game," Jones said. "It was like a role reversal against them. Torquay defended well against us and we defended really well against Arsenal. The lads were unbelievable.
"Without a shadow of a doubt [Arsenal should be embarrassed]," he added. "No disrespect to us and our lads but they should be beating Bradford City. But team spirit means a lot and it can take a team a long way. We have a massive team spirit and we showed it.
"When we saw their team sheet, we couldn't believe it. Steve Parkin [the assistant manager] wrote their side down and at the bottom he wrote 'poor team', exclamation mark.
"I thought they would have a lot of youth players and a bit of experience but nothing like that turned up. They came here and it was probably the best chance of a trophy they'll have this year. I think it was Arsène Wenger's worst nightmare going to penalties. The lads were full of confidence and I think that showed."
"We were surprised how comfortable we were," Jones admitted. "They didn't really have too many shots on goal. They tried to play too much football, especially down the middle. We defended really well and our organisation and discipline were really good.
"The only lapse of concentration was when the lad scored near the end. Apart from that I thought we defended really well."