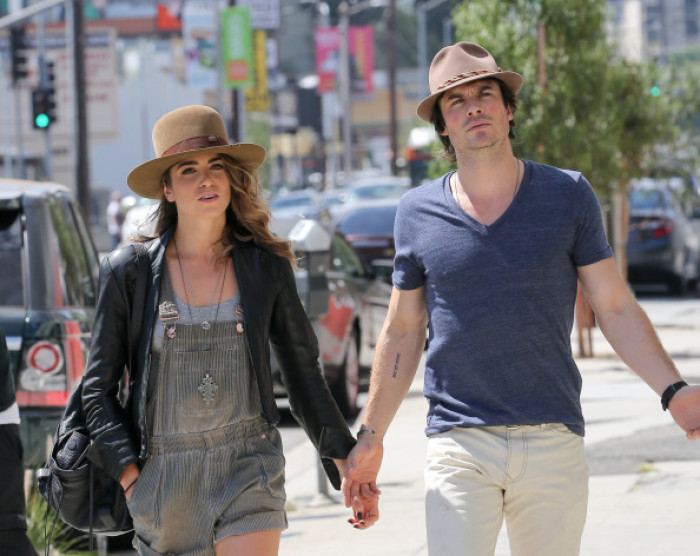 Ian Somerhalder and Nikki Reed's romance seems to be heating up as the two were recently spotted indulging in some major PDA during a lunch date.
The occasion was Somerhalder's birthday celebration on Monday, 8th December where The Vampire Diaries star got a passionate kiss from his girlfriend as a belated birthday present. "The couple of five months immediately locked lips in a steamy embrace before meeting a group of friends for lunch in downtown Beverly Hills," states Hollywood Life.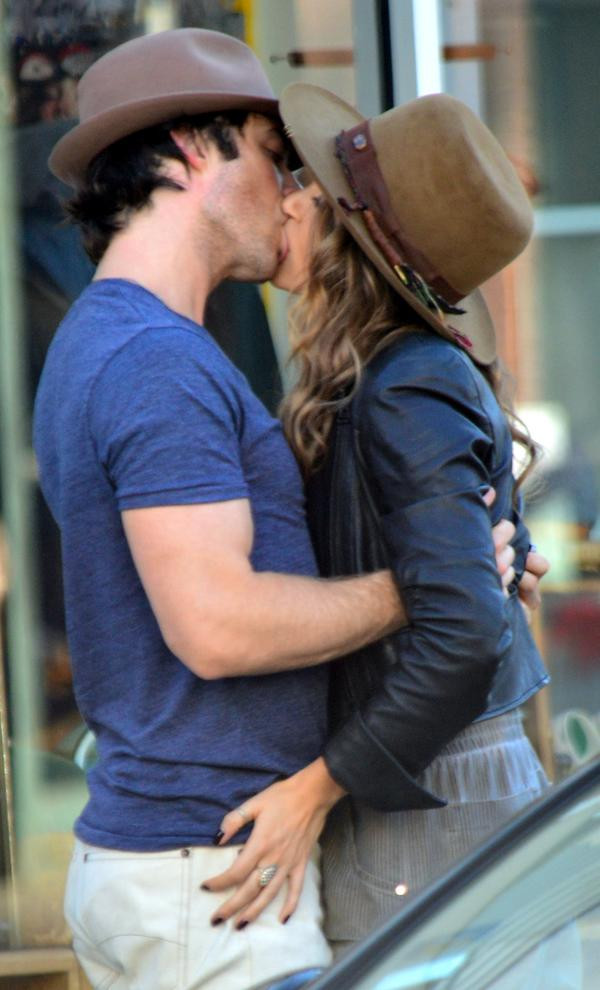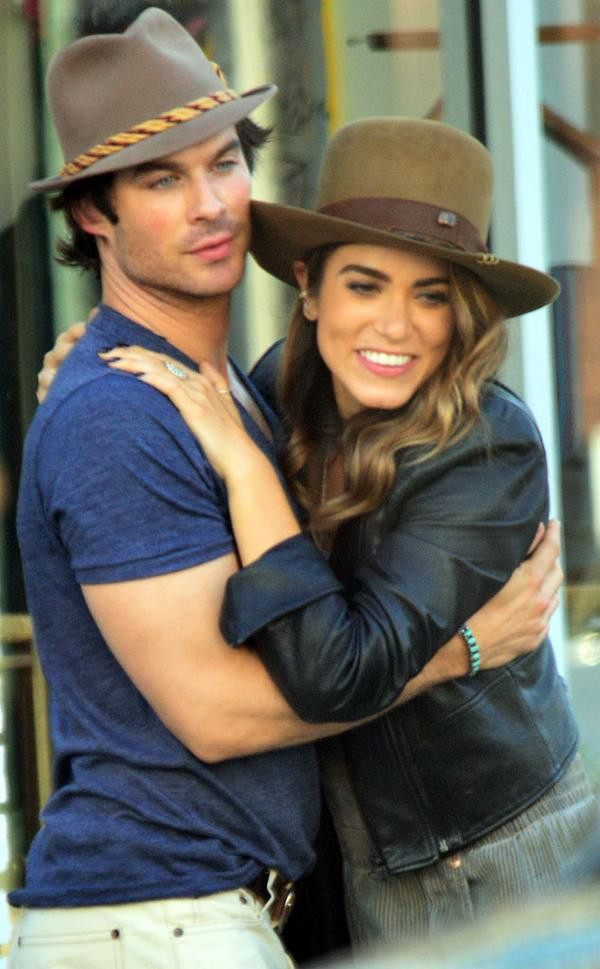 "Nikki is obviously head over heels in love with Ian," an eyewitness told HL. "She lit up like a Christmas tree when she saw him, wrapping her arms around him, refusing to let go. She's cleary crazy about him!"
The actress, best known for her role as Rosalie Hale in the Twilight saga, posted a loving note about her current boyfriend on Instagram as he celebrated his birthday on December 8.
"You have a soul that has lived for a thousand years, and a heart that gives boundlessly. You have the eyes of a man who sees nothing but truth with a mind that can't see beyond the simplicity of love. You are so much to so many, with an unfailing ability to color anything even remotely dull. Your patience is inexhaustible, your desire to inspire, immeasurable. You shine brighter than any light I have ever seen," she wrote.
She continued: "Your capacity to inspire everything you come in contact with is indisputable. The way you make others feel when they are around you is what defines you. With every breath, you give rise to new beginnings. 'I can't wait for tomorrow, but most of all, I can't wait for today. Happy Birthday to the one and only you."
As per previous reports, the couple has already moved in together and Somerhalder thinks she is, "the one."
The couple's growing relationship and fondness for each other is reportedly giving a hard time to Somerhalder's ex-girlfriend Nina Dobrev and there are rumours that this tension might have an impact on the show's future.