Speculation is rife that Princess Eugenie is engaged to her 30-year-old boyfriend, Jack Brooksbank. He is reportedly seeking the Queen's blessing to marry his long-term love, but doesn't possess any title of any kind – except "posh barman" by a few tabloids.
As king of London's nightlife scene – he is manager at celebrity haunt Mahiki – and an excellent skier, he may not have too much to worry about.
However, it is Prince Andrew who is now reportedly worried for the security and future of his precious daughters' status within the British monarchy.
Now as rumours abound on the 26-year-old princess' purported engagement to her partner of six years – and to one without an imperial title, no less – Andrew has allegedly launched fresh demands on the Queen.
On 8 December, IBTimes UK highlighted reports that 56-year-old Andrew, the second-born son of the Queen, is asking brother Prince Charles to improve his daughters' statuses. He allegedly wants their future husbands, who as it stands will likely not be of the royal kind, to have earldoms. This is due to Andrew's fears that any children they go on to have could be deemed "commoners."
It can be noted that Andrew's new request comes after he supposedly failed to put Beatrice and Eugenie on the payroll as taxpayer-funded working royals – an idea which brought resistance from Charles who hopes to "streamline" the monarchy when he eventually becomes king.
Though the Palace are yet to announce Eugenie and Brooksbank's engagement, Andrew's 'request' comes at an interesting time as their relationship appears to be progressing to the next level – having met on the slopes in Verbier in 2010.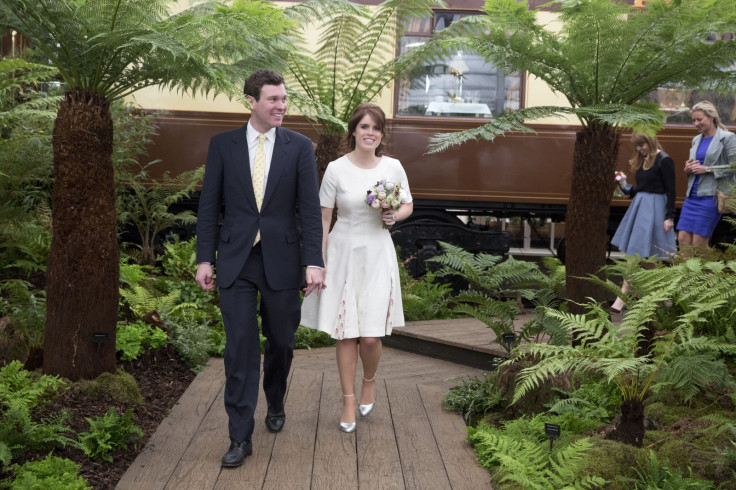 To add fuel to the fire, both Eugenie and Brooksbank have been spotted wearing bands on their ring fingers, leading many publications to second guess whether the couple are planning a wedding.
As a young lady of Eugenie's status wearing what looks like a wedding band, it is not something that can be ignored or taken lightly when she steps out in public – a detail in which she and Brooksbank must be fully aware of.
Richard Fitzwilliams, a royal commentator and former editor of The International Who's Who, believes that the couple's ring-wearing "is symbolic of a very close bond and a personal statement."
He told IBTimes UK: "It draws attention and must be meant to as wearing identical bracelets recently led to Harry and Meghan's romance being spotted, so this is obviously their way of saying it unofficially."
But who decides Brooksbank's title if they do actually marry? Fitzwilliams believes that job is down to Her Majesty.
He continued: "If they marry, if Jack Brooksbank gets a title this is a matter for the Queen. Note the precedent of Princess Anne and Captain Mark Phillips, he is reported to have rejected a peerage and they, sensibly in my view, decided their children should not have titles.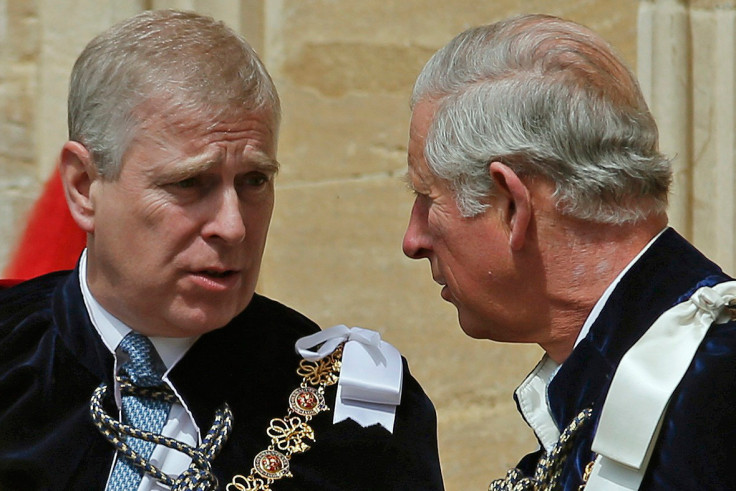 "The Duke and Duchess of York decided otherwise, hence the current situation with Princess Beatrice and Eugenie.
"At the Diamond Jubilee, the emphasis was on the "inner core" of the royal family; The Queen, Duke of Edinburgh, Prince of Wales, Duchess of Cornwall, Duke and Duchess of Cambridge and Prince Harry."
Another well-known royal commentator, Dickie Arbiter, also exclusively spoke to IBTimes UK on Princess Eugenie's engagement speculation.
He said: "As far as wearing a ring on the engagement finger – it seems it's fashionable today to wear a ring on any finger and the more the merrier.
"But quite frankly, in the 21st century, titles shouldn't be thrown around just because someone happens to be marrying a royal. The Princess Royal didn't go down that route and it certainly hasn't handicapped Peter and Zara Phillips mapping out their respective lives and careers."
If Andrew is seeking earldoms for his future son-in-laws, Arbiter thinks Andrew should "wake up".
He continued: "If indeed the Duke of York stated he wanted a prospective son-in-law to be given an earldom so that his grandchildren have titles and are not commoners, then he really does need to take stock of the world we are living in and wake up to the fact that even commoners have a life and get on with it."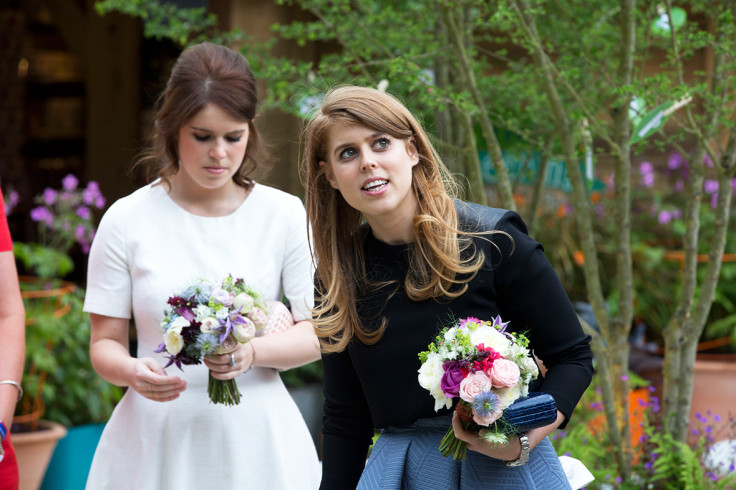 "In today's world, titles and honours have to be earned although the way some are given out even that is questionable.
"The Duke loves status and is desperate to maintain that even those with each royal birth he moves further own the line of succession. None of this seems to bother Prince Edward or Princess Anne".
First commentator Fitzwilliams also addressed Andrew's 'request' to maintain a stance in the monarchy, adding: "There is no doubt the Duke of York would like his children to have higher profile royal roles.
"My own feeling is that they will continue to have peripheral royal roles. Even though they do not receive public funding and do not carry out public duties, they do attend royal events and they have a peripheral role with patronages and occasional engagements.
On the potential engagement, Fitzwilliams remarked: "Brooksbank sounds charming, but their nuptials – when confirmed – are certain to be low key with little public enthusiasm.
"They do have a certain pull as princesses but if Beatrice and Eugenie do one day want larger royal roles they need to appear more serious and consistently so."
For now, there is no point in speculating as to whether Eugenie and Brooksbank are engaged, that is "until they tell us", according to Arbiter on that much-anticipating announcement from the Palace.
The bottom line is that if Andrew has mounted a zealous campaign for his family to remain a prominent figure in the Royal Family – to not be sidelined by Charles, the heir to the throne – then he may be landing his daughters in a public feud that could conversely see their popularity wane, and not prosper.